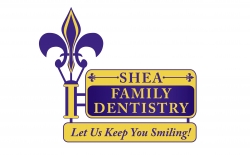 Baton Rouge, LA, December 12, 2016 --(
PR.com
)-- Dr. Daniel R. Shea, from Shea Family Dentistry, joined forces with U.S. Marines Toys For Tots Literacy Campaign with MGE: Management Experts and dozens of dental colleagues to combat the scourge of illiteracy; giving the gift of reading to 110,000 children.
Dr. Daniel R. Shea, owner of Shea Family Dentistry, a local dentist from Baton Rouge, LA, joined dozens of his dental colleagues from across America at a Gala event hosted by MGE: Management Experts in Florida honoring the U.S. Marine Corp and the Toys for Tots Literacy Campaign in a fight against illiteracy. The harm imposed on our children and future generations can no longer be tolerated. Millions of dollars are spent on education yet the U.S. ranks number 14 internationally. This is unacceptable and evokes a call-to-arms for effective participation by all.
Dr. Daniel R. Shea is more than a local dentist. He is an active and caring member of his community; always active in helping and caring for others. Case in point:
In addition to his most recent contribution, Shea Family Dentistry has participated for the last 7 years in Operation Gratitude's Candy Buy Back Program, shipping treats and toothbrushes to deployed troops.
Looking at the facts, one cannot deny that illiterate children turn into illiterate adults, and those adults who are unable to read at a third-grade level not only feel excluded from society, but they also raise illiterate children, as they cannot teach them how to read. Is there a connection between illiteracy and poverty? According to recent U.S. Census Bureau reports, more than 20% of children under 18 years of age live in poverty - the highest poverty rate in 15 years. That's 15.5 million children! People in poverty cannot afford books. Now, add this to the U.S. Department of Education's National Center of Education statistics whereby 44 million adults are functionally illiterate leads one to ask is there a connection to illiteracy and poverty? Furthermore, connect this with the Bureau of Justice statistics that about 41% of inmates in the State and Federal prisons and local jails had not completed high school or its equivalent; as well as persons with poor households at or below the poverty level had more than double the rate of violent victimization, as well as higher rate of violence involving a firearm compared to persons above the Federal Poverty Level, thus leading one to ask: Is there then a connection to illiteracy, poverty and crime?
This is what motivated Dr. Daniel R. Shea and hundreds of attendees of this Gala to participate, which ended up ensuring that 110,000 children would receive not only toys for Christmas, which in itself is a great gesture of humanity, but also the gift of literacy and the hopes of a brighter future for these children in successfully participating in society.
A little information about Dr. Daniel R. Shea; he graduated from Louisiana State University's Dental School in 1994, and served as a General Dental Officer in the United States Air Force Dental Corps from 1994 through 1997. After serving with the Air Force, Dr. Daniel R. Shea went into private practice with his father and taught dentistry at LSU School of Dentistry. Due to Hurricane Katrina, Dr. Shea moved his family to Baton Rouge, LA and took a full time teaching position with the also displaced LSU School of Dentistry.
In 2007, when the dental school returned to New Orleans, Dr. Shea returned to private practice when he purchased a dental office on Perkins Road near City Park. Dr. Daniel R. Shea, his wife Susan, and their three children enjoy living in Baton Rouge and being active members of their community.
Daniel R. Shea, DDS
Shea Family Dentistry
1930 Perkins Road
Baton Rouge, LA 70808
(225)-344-0391
www.DrDanielShea.com