WATT+VOLT, a Rapidly Growing Provider of Integrated Electricity Services in Greece Chooses DSR Corporation as Its IoT Solution Provider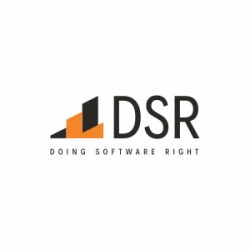 Denver, CO, January 05, 2017 --(
PR.com
)-- WATT+VOLT, a major private Greek Utility Company successfully enters the home automation market using DSR Corporation's IoT solution, which includes a combination of ZigBee 3.0 and HA 1.2 devices based on DSR Corporation's (DSR) ZigBee wireless protocol stack, DSR cloud platform and apps.
WATT+VOLT launched their main energy supply service in 2011 and is differentiating themselves from competition by providing connectivity and energy management smart home features based on DSR's IoT solution as a value added service to the overall offering. "DSR has been working intensively in the IoT area for several years, providing scalable software solutions for IoT back-end and firmware for the IoT devices/gateways. We are excited to support WATT+VOLT in the IoT area and work closely together to promote this solution based on ZigBee 3.0 standard," says Anatoli Pechkov, CEO of DSR Corporation.
By adding energy efficiency automation, WATT+VOLT offers its clients cutting edge convenience and efficiency features while delivering great service. WATT+VOLT's choice to use ZigBee 3.0 technology as the foundation of their IoT solution is the result of ZigBee maturity, which provides a consistent, interoperable and secure way of communication between home automation devices and sensors.
"WATT+VOLT, the indisputable pioneer of energy management services in Greece, is excited to work with DSR in delivering and constantly developing SmartWatt, an advanced IoT solution for WATT+VOLT's customers. We feel fortunate to have chosen a partner with a clear, innovative and complementing view towards IoT. In our view, smartwatt brings us one step closer to the full-scale interoperability and interconnectivity of the energy network and the internet, which we believe is the future of energy," says Anastasios Papanagiotou, CEO of WATT+VOLT.
About DSR
DSR Corporation is a professional software and product development firm headquartered in Denver, Colorado. DSR Corporation has been developing products in wireless technology since 2001, releasing cloud and Internet of Things (IoT) systems since 2006. DSR IoT offerings include complete IoT Cloud Framework, Home Automation Firmware for Home Automation devices, low-cost gateway and gateway manager, and ZigBee 3.0 stack for embedded and desktop applications. DSR is the ultimate end-to-end IoT partner for many companies around the world. For more information, connect with DSR at http://www.ioticity.solutions. To learn more about ZBOSS, please visit www.dsr-zboss.com.
About WATT+VOLT
WATT+VOLT is a major private Electricity and Gas Utility in Greece since 2011, headquartered in Athens, Greece. In 2016, WATT+VOLT's persistency towards seamless customer experience, integrated energy solutions and innovative services, has been acknowledged from the London Stock Exchange Group, naming WATT+VOLT as one of the 1000 companies that inspire Europe for 2016 and from the two Silver Mobile Excellence Awards that WATT+VOLT was awarded.
WATT+VOLT is also an active retailer in Bulgaria through WATT+VOLT EMT. It holds a trading license in Serbia, through its subsidiary WATT+VOLT Beograd, is an active trader in the European Energy Exchange (EEX), in the Italian Energy Exchange, Gestore del Mercato Elettrico (GME), in Joint Allocation Office (JAO) and in Coordinated Auction Office in South East Europe (SEE CAO).
WATT+VOLT through its subsidiaries in Switzerland and Bulgaria engages also in the negotiation, trading and physical delivery of commodities (energy and non-energy related) worldwide.
www.watt-volt.com
smartwatt Video Presentation
https://www.youtube.com/watch?v=u-DG8s_0fKI&t=4s
Contact
DSR Corporation
Genie Peshkova
720-962-9525
www.ioticity.solutions

Contact