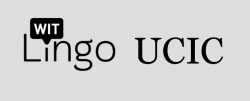 McLean, VA, January 04, 2017 --(
PR.com
)-- Witlingo, a McLean, VA based startup focused on building products and solutions for delivering highly usable Alexa skills and Google Actions, and Unified Computer Intelligence Corporation (UCIC), a Toronto-based startup that focuses on adding voice interactions to consumer electronic products and Internet of Things (IOT) devices, today announced an active joint partnership to deliver fully conversational capabilities to consumer products, including cars, TV sets, humanoid robots, and household appliances.
"Voice has very quickly established itself as a powerful interface for humans to interact with the smart hardware that is beginning to make its way to the mainstream household," said Ahmed Bouzid, co-founder and CEO of Witlingo. "The next step is to take voice from its current command and control state to the multi-turn, fully conversational realm, where humans are able to engage naturally and effortlessly to complete otherwise complex, multi-step tasks."
On his part, UCIC co-Founder and CEO, Leor Grebler, noted that "2017 is going to be the year where voice powering hardware will reach an inflection point." Mr. Grebler added that "2016 was the year where we saw the Amazon Echo and other Alexa products, and recently Google Home, pave the way for the reception by mainstream consumers of voice devices as not merely amusing gadgets but household appliances that will become within the next two years just as indispensable as the fridge, the television set, the vacuum cleaner, the microwave, the dishwasher, or other appliances we now taken for granted in the modern household."
The partnership will initially focus on powering large brand hardware with Amazon's Lex capabilities, with UCIC focusing on enabling the hardware to handshake with Amazon's Lex services, while Witlingo will focus on researching, designing, building, and maintaining the conversational experiences, using the Witlingo platform to serve the experiences and the Conversational Analytics and Diagnostics tools to enable the partners to track performance and iterate improvements for usability and discoverability of new value to deliver to end customers.
For more information, contact Witlingo's Ahmed Bouzid at ahmed@witlingo.com or UCIC's Leor Grebler at leor@ucic.io
About Witlingo
Witlingo is a McLean, VA Software as a Service product company focused on enabling enterprises to deliver highly usable conversations on Far Field devices such as the Amazon Echo and Google Home.
About Unified Computer Intelligence Corporation (UCIC)
UCIC is a Toronto-based company that is dedicated to bringing natural interaction to technology. The company focuses on adding voice interactions to consumer electronic products and Internet of Things devices. UCIC's clients include top consumer brands and chipmakers. UCIC is renowned for bringing The Ubi - a voice- interactive computer - to market in 2012.