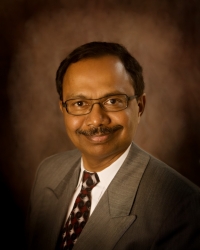 Phoenix, AZ, January 13, 2017 --(
PR.com
)-- Bioscience Americas, LLC, a leading developer of autologous stem cell treatment centers, is pleased to announce that Dr. Shekhar K. Challa has joined its Board of Advisors.
Dr. Challa is the co-founder of the Kansas Medical Clinic in Topeka, Kansas. The Clinic is a multi-specialty facility focused on gastroenterology, dermatology, pathology, and plastic surgery.
Dr. Challa received his MD degree from Kakatiya Medical College in Andhra Pradesh, India. His internship and residency and fellowship were completed at Coney Island Hospital in Brooklyn, New York. He currently maintains several hospital affiliations in the state of Kansas.
In addition to his association as a Board Member for Bioscience Americas, Dr. Challa has served as a member of the Boards of US Bank, the Osteoporosis Division of Proctor & Gamble, as well as the Topeka Performing Arts Center.
He is also a published author and has appeared countless times on national and local television, radio and in print to discuss innovations in medicine. He has conducted clinical studies on various pharmaceuticals as well as a Centocor Study on Monoclonal Antibodies for Crohns Disease.
In commenting on Dr. Challa's participation on the Board of Advisors, Eric Stoffers, Bioscience Americas CEO, said that "Dr. Challa brings a patient centered focus to our efforts to treat autoimmune diseases. His practical and theoretical knowledge gained in the lab and hands-on with patients will be invaluable to us as we grow our business model."
Bioscience Americas is the international development partner of the Global Institute of Stem Cell Therapy and Research (GIOSTAR), a consortium of stem cell research scientists from around the world. During 2017 Bioscience Americas, in collaboration with GIOSTAR, intends to open stem cell clinics in South and Central America as well as Australia and Saudi Arabia.