"Senior Symposium Series" to Educate Kansas City Senior Homeowners Sponsored by Midwest Heritage Homes, Senior Division
Get estate liquidation questions answered at an upcoming free seminar featuring industry experts who know the secrets to liquidating your excess "stuff"!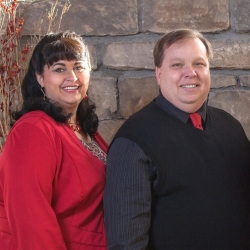 Kansas City, MO, January 18, 2017 --(
PR.com
)-- Series of Free Educational Seminars Provide Answers to Late-Life Housing Issues, Sponsored by Midwest Heritage Homes Team, Senior Division.
The truth. It's what Kansas City homeowners want concerning late-in-life housing issues like reverse mortgages, 55+ senior living options, selling a house in today's market, and preparing to "stay put" in your own home as you age-in-place.
These topics, along with others, will be presented in the upcoming Senior Symposium Series as 60-minute monthly educational seminars beginning February 8, 2017 at Gamber Community Center, 4 SE Independence Ave, Lee's Summit, Missouri. Adults 55+, seniors, and caregivers are invited to attend the free "Senior Symposium Series" to learn the actual facts about issues related to home ownership and post-retirement downsizing in the Kansas City area.
This series of candid conversations and expert panel discussions about the unique and often complex issues facing long-time homeowners is to be moderated by Stacy Nelson, considered the leading authority on issues related to downsizing, late-life relocation and (55+) senior living solutions in the Kansas City area. Stacy Nelson has made it her mission to educate and guide both consumers and professionals on best practices related to post-retirement living.
"Seniors and families realize that the market is good right now in Kansas City and surrounding areas and are preparing to sell current homes and move into something more manageable," said Nelson. "Many seniors have no idea what is available to them, how much it will cost, or the process for making all the pieces fit together. Midwest Heritage Homes, Senior Division want to give them helpful information, introduce them to trusted local resources, and answer their questions. Beyond helping with immediate needs, the team's intention is to give individuals and families the both direction and confidence so they feel empowered when the time comes to make a major life decision."
The Senior Symposium Series debuts with "Truth about Estate Liquidation" on February 8th, followed by "Truth about Continuing Care Retirement Communities" on March 8th, and "Truth about Reverse Mortgages" on April 12th. More topics will be introduced as the series gets underway.
"People are tired of being 'sold' something only to find out later that there were either strings attached or they didn't get all the facts," Nelson asserts. "There are myths and rumor mills running amuck and people deserve to know the reality before they make a significant life-changing decision. They don't want or need a sales pitch. They want truthful information from people they can trust so they can consider their options. And that's exactly what we're sharing in this series of educational expert seminars."
There is no cost to attend for those age 55 or older. Registration for professionals is $25. Reservations can be made online
www.eventbrite.com/e/senior-symposium-series-truth-about-estate-liquidation-tickets-31239839200
or by calling 816.536.1526. Space is limited and pre-registration is required.
Media Inquiries:
Stacy Nelson
Keller Williams Platinum Partners
O. 816.246.3441 C. 816.536.1526
stacy@midwestheritagehomes.com
Contact
Midwest Heritage Homes, Keller Williams Platinum Partners
Willy Nelson, Jr
816.246.3441
midwestheritagehomes.com

Contact