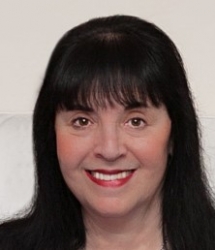 Northbrook, IL, March 01, 2017 --(
PR.com
)-- Dr. Elana Ashley is a woman of passion with a special love for children and creativity. President of Dream Image Press, LLC, Dr. Ashley oversees an interactive, educational company incorporating the writing and publishing of books and other written works, the creation of artwork, and the presentation of instructional and entertaining programs for children and adults. A multi-talented entrepreneur, Ashley incorporates her experience as an educator, author, artist, storyteller and ventriloquist to bring lectures, performances and workshops to schools, libraries, park districts, and other community organizations, as well as providing speaking engagements and exhibits related to her artwork, books and other writings at conferences and conventions nationwide.
Over the past seven years, Dr. Ashley has enjoyed creating different styles of art and has developed five art collections: Abstract; Fantasy; Science Fiction and Mystery; Landscapes, Animals and Birds; and The Bible. Ashley presented her first one-woman exhibition at the Northbrook Pubic Library in September of 2011 with a crowd of about 100 individuals – family, friends, professional colleagues and other lovers of art. She displayed a vast array of her varied, original artwork at the library: ceramics, paintings, mixed media, and jewelry.
Two of her paintings, "After the Garden of Eden" and "The Floral Kingdom of Animals," and a two page bio appear in the book "Living Artists of Today, Contemporary Art International," Vol. II, 2014. In the summer of 2016, her mixed media work "Fantasy Creation: Slice of Heaven, Earth and Ocean" appeared with a brief bio, including reference to and a photo of Ashley with her newest book "Big Bully Holly Howler" in the magazine Art & Beyond, Volume 8. This same mixed media creation will be on display at the 14th Annual Art Exhibit sponsored by the Northbrook Public Library and the Northbrook Arts Commission to be presented at the Northbrook Public Library in Northbrook, Illinois, on April 1st through May 31st, 2017.
Several years ago, Ashley began a series of exciting programs entitled Great Imaginings through Original Art and Writings. She combined her poems, songs and prose with her original paintings and mixed media which she shows through power point. Ashley has received high praise for her inspirational programs. Now the author is interweaving her original art and original writings into a novel about her life's journey, a life filled with creativity, universal messages and spiritual awakenings.
For over two decades, Dr. Ashley has presented exciting and dramatic programs for students, parents, families and teachers in such fields as child abuse prevention, drug education, character development, self-esteem, conflict resolution-mediation, and, more recently, bullying prevention, intervention and reconciliation. Many of these areas have been incorporated into her adventure series for children "Splunkunio Splunkey Detective and Peacemaker," as well as in articles, songs, poems, and stories she has written to accompany her programs.
In Ashley's words: "The highest of human values form the foundation of all my writings. It is only when people communicate with each other openly, honestly, simply, directly and clearly, and only when they interact with responsibility, support, respect, compassion and dignity for everyone, that we will build strong relationships, strong communities and a strong society filled with friendship, harmony and peace." The author continued to share her personal thoughts: "Evil lurks in the hearts, minds and spirits of more and more people today. Bullying is rampant. It touches the lives of young and old people from all backgrounds. No place in society is immune from bullying issues. In recent years, people have been more open about what is happening in their lives. Also in recent years, traditional media coupled with social media have been blasting the airwaves with often horrifying and devastating consequences of bullying and cyberbullying. People need sources to turn to for help in dealing with these issues." And so, one afternoon the author sat down in front of her computer and typed the first version of her latest book "Splunkunio Splunkey Detective and Peacemaker Case Two: Big Bully Holly Howler." Published in English and English/Spanish editions, this book focuses on the theme of how to transform a bully into a friend and targets the message "To Make a Friend, You need to be a Friend." Ashley's storybook characters are live, dynamic puppets struggling through the daily bullying issues of children at school. These colorful, vent figures help the author teach youngsters, parents, and teachers anti-bullying strategies and other positive methods for creating safe and healthy living not only through her books, but also as active participants in Ashley's educational programs.
Dr. Ashley's recent article "Bullying: What Parents Can Do" was just published in the new, traditional magazine WINNETKA Living, February, 2017, a topic equally important for families worldwide. Ashley's passionate words resound for all to hear: "Let's right the wrongs of the past and make America bully free!"
www.DrElanaAshley.com