Brad Sousa Named Chief Technology Officer at AVI Systems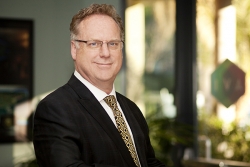 Minneapolis, MN, January 25, 2017 --(
PR.com
)-- AVI is pleased to announce the promotion of Brad Sousa to chief technology officer. Sousa joined AVI in 2008 as regional vice president of the west coast region, and since then went on to head the Enterprise Technologies Group for AVI company-wide. Sousa has over 20 years of experience in audiovisual and network systems implementation – primarily on enterprise-based systems in healthcare, education, global corporations and the Department of Defense.
As CTO, Sousa will lead a team of practice managers, technology leaders and enterprise architects to strategically align AVI's lines of business as the company considers expanding to new markets. "What we do is becoming less and less about specs and gadgets, and more and more about what it does for the organizations AVI serves," explains Sousa. "As CTO, I will focus on aligning "what we integrate" with the goals and outcomes AVI customers have come to expect."
Prior to joining AVI, Sousa had been the CTO and vice president of sales/marketing for Integrated Media Systems, the national director of digital media for MCSi and the COO managing director for Icon Networks. Sousa has been a consistent voice of technical leadership in audiovisual, unified communications and digital media.
"Brad's passion for technology and its role in propelling organizations forward makes him perfectly positioned to lead AVI forward as the company diversifies its portfolio of services," says CEO, Jeff Stoebner.
For more information on new additions, as well as introductions to new AVI contacts, please contact kelly.perkins@avisystems.com or by phone at 952-949-3700. Original story can be found here:
https://www.avisystems.com/blog/brad-sousa-named-chief-technology-officer-avi-systems/
Contact
AVI Systems
Kelly Perkins
952-949-3700
www.avisystems.com

Contact