Nurse Technology Company Expanding Its Free Services
Connect instantly with a community of nurses. Hire a nurse, or search for nursing jobs. NurSearch makes it easy to find the best nurses. Free to join.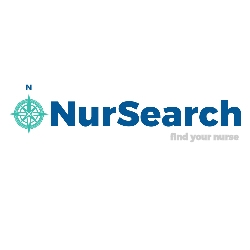 New York, NY, January 25, 2017 --(
PR.com
)-- Since its launch in April of 2016,
NurSearch
has continued to transform the way companies hire nurses. Founded by alumni of Columbia University, and recently featured in the biannual magazine released by the Columbia University School of Nursing, NurSearch quadrupled its growth in the final quarter of 2016. Due to overwhelming demand, NurSearch is excited to announce that its free services will be expanded to not only serve families and individuals, but also to support staffing agencies, nursing homes, and doctor's offices.
The primary focus of NurSearch remains unchanged - finding the perfect nurse for each individual, or the perfect job for each nurse. Healthcare organizations are reporting that it takes 55 days to hire a nurse, nearly double the time it takes other industries to fill open positions. According to Sam Jaquish, founder of NurSearch, "Hiring a nurse is difficult because you need a specific nurse for each situation. We hope that our software will make the nurse hiring process more efficient."
The extensive functionality of the NurSearch website provides benefits to all types of healthcare organizations, regardless of size or budget. NurSearch encourages staffing agencies to use its free software to not only to advertise available openings but to review candidates and expedite the hiring process. Nursing homes often struggle to maintain adequate staffing, a problem certain to be exacerbated by the aging baby boomer generation. The traditional family practice will now be able to use NurSearch to find qualified staff in addition to finding coverage when current staff members are on leave.
NurSearch has created free technology that will allow small to midsize healthcare organizations to advertise their available nursing needs and attract nurses with efficiency - comparable to the ability of a human resources department. With an inevitable nursing shortage on the horizon, this technology will become an essential tool in finding suitable nurses and achieving the high-quality outcomes that are vital to the healthcare industry.
Contact
NurSearch, Inc.
Kassi Russell
718-504-5437
https://nursearch.org/

Contact