Credit Union Desert Schools Puts Voice of Customer in the Forefront; Signs Up with Customer Experience Platform CloudCherry
Arizona-based Credit Union, Desert Schools, signs up with Real-time and Omni-channel Customer Experience Management platform, CloudCherry to bolster its overall member experience strategy.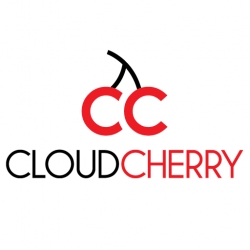 Pleasanton, CA, February 02, 2017 --(
PR.com
)-- Desert Schools Federal Credit Union, a federally insured and chartered credit union based in Phoenix, Arizona, eyes up Customer Experience as a key differentiator. While the Credit Union has been using Email Surveys to collect feedback from its members and employees, both feedback collection and analysis used to be done manually.
With
CloudCherry
, this process has been automated and has created a dramatic reduction in manual work. Additionally, the ease of creating and administering surveys through CloudCherry's platform powers Desert Schools to run multiple campaigns, collect more relevant member data, track key metrics like Net Promoter Score and discover insights on a real-time basis.
The centralized customer experience dashboard of CloudCherry provides the company with a single holistic view of all customers. This makes it possible for the company to derive actionable insights on their members, identify potential loopholes in business processes, initiate process improvement plans, and truly understand member behaviour through detailed customer experience reports, generated automatically.
Apart from obtaining member insights, the Arizona-based Credit Union is able to understand employee expectations, identify factors that drive employee engagement and in turn create an environment that boosts employee motivation. A seamless loop closure system, through CloudCherry's ticketing platform, has also been put in place for both members and employees to ensure that feedback collected is made actionable.
With all these data flowing in by the minute, Desert Schools has begun addressing member complaints and queries in real-time, and aligning the whole organization proactively towards the needs and expectations of their customer base.
"CloudCherry's dashboard is incredible! No more manual manipulation of data for analysis. This product is highly customizable which is what we were looking for. Moreover, the CloudCherry team is incredibly professional and hard working. They are willing to work with us to provide us with the exact tool we want."
- Melissa Crowe
Senior Director
Quality and Business Continuity
Desert Schools Federal Credit Union
Credit Unions continue to strive for better ways to understand and serve their members to deliver a seamless experience across all touch-points. A Voice of Customer Platform enables Credit unions to identify profitable satisfaction drivers, track and analyze key customer satisfaction metrics across the customers' journey and capture member feedback. CloudCherry's omni-channel platform makes it simpler and faster not only collect feedback through any of its 17 channels but also to distribute insights in real-time across multiple departments and branches.
"Desert Schools Credit Union plays a critical role in the communities it serves and for us to partner with them to help deliver Customer and Employee delight is a massive privilege. As we always say, 'Experience is the product, the product merely a souvenir of the transaction'!"
- Vinod Muthukrishnan
Co-Founder & CEO
CloudCherry
About Desert Schools:
Founded in 1939 and headquartered in Phoenix, Desert Schools is a not-for-profit credit union with over 300,000 members. Desert Schools is the largest credit union in Arizona, operating through a network of 50 branches and managing over 3.7 billion dollars in assets. Desert Schools helps members achieve their financial goals, sharing all profits back with members while doing so. All members of Desert Schools are owners, with voting rights.
Desert Schools offers financial products such as checking accounts, saving accounts & credit cards for personal as well as business purposes. The credit union also offers auto, home, personal and business loans.
About CloudCherry:
CloudCherry is the definitive real-time, omni-channel, end-to-end Customer Experience Management platform that helps customer-facing brands track, measure, improve & deliver Customer Delight – thereby increasing Profitability and Customer Loyalty.
The customizable, easy-to-use SaaS platform helps several leading brands in Retail, E-commerce, Banking, Insurance, Hospitality, Healthcare, Aviation and more track measurable metrics like their Net Promoter Score & Customer Delight Score, capture key customer feedback from 17 channels (& counting), derive actionable Insights to understand & enhance Customer Experience, and to manage issues in real-time, as they happen, wherever they happen.
CloudCherry is a part of Customer Analytics Technologies Inc. based in Pleasanton, CA and has a global presence with offices in Singapore, Bengaluru & Chennai. The company is backed by Vertex Ventures, IDG Ventures India, CISCO Investments, The Chennai Angels & Capillary Technologies.
To know more about Cloudcherry, visit
www.getcloudcherry.com
Contact
Customer Analytics Technologies Inc
Vinod Muthukrishnan
+1 925 400 3930
https://www.getcloudcherry.com

Contact