Keystone Financial Solutions Explains How to Resolve IRS Tax Debt Problems
Frank and Bryan Haarlander explain in easy to understand terms how the IRS collection system works, what is meant by "offer in compromise" and other tax resolution alternatives such as installment sales, abatement of penalties, and currently not collectible. If you are considering representing yourself before the IRS or are looking for a firm to represent you, this is a must read.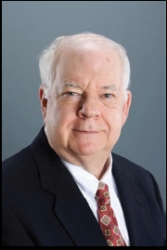 Exton, PA, February 14, 2017 --(
PR.com
)-- Are you concerned that the IRS will seize your residence, cars, bank accounts, or your wages? Do you lie awake at night worrying about the taxes, interest and penalties you owe the IRS? You want your IRS tax problems to go away, but you not know where to turn?
Frank & Bryan Haarlander of Keystone Financial Solutions, P.C., have co-authored a book titled "How to Resolve Your IRS Tax Debt Problems." The book summarizes how the IRS collection process works, and includes individual chapters on IRS liens and levies, installment agreements, offers in compromise, and how to get penalties forgiven. The authors, realizing the complexity of the Internal Revenue Code and IRS regulations, wanted to provide taxpayers who are considering representing themselves before the IRS an easy-to-read guide. In addition, if a taxpayer is vetting firms that offer tax representation services, this book will prove to be invaluable in determining the experience and expertise of the firms being considered.
The authors are IRS tax resolution specialists who wrote the book to enable taxpayers to make an educated and informed decision as to how best resolve their IRS tax problems. Frank Haarlander stated "Unfortunately for the consumer, there have been a few firms in this industry that have taken advantage of taxpayers by promising to settle IRS debts for 'pennies on the dollars,' collected significant fees, and taxpayers only discovered later that the amounts owed to the IRS actually increased. There are also firms that offer this service, but lack the experience and skills required to negotiate a favorable settlement with the IRS. Knowledge is power, and hopefully the readers of this book will avoid costly mistakes."
Frank Haarlander is a CPA who has an MBA and a Masters in Tax degree. He is a member of the American Society of Tax Problem Solvers (ASTPS), PA Institute of CPAs, PA Society of Tax Professionals & Accountants, and the National Society of Accountants. Bryan Haarlander is an Enrolled Agent who is a member of the ASTPS and National Society of Tax Professionals.
Founded in 2001, Keystone Financial Solutions, P.C. is a full-service CPA firm that specializes in providing innovative tax planning, tax preparation, and solving IRS tax problems.
Contact
Keystone Financial Solutions
Frank Haarlander
610-594-2601
www.stopmytaxproblems.com

Contact