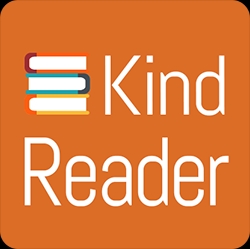 Brooklyn, NY, March 07, 2017 --(
PR.com
)-- Like its predecessor,
KindReader.com
is a website that allows users to search for and download free or nearly-free electronic books. However, KindReader.com goes above and beyond its old capabilities.
Initially, regular users will notice the sleek new website that has been reformatted to be responsive no matter the device used to access it, including smartphones, tablets, and computers. One of the handiest innovative features is the easy search tools, which allows users to find books that fit specifically into their budget. The categories include: Free, Prime, <$1, <$2, <$5, <$10, and <$20. After choosing a price point, users can browse by category with new features that make the process more intuitive.
"We listened to feedback from our initial users and used it as a map to reformat and reimagine the site. We're proud of what it evolved into, and we're excited to hear from our users again. We try to be really open about feedback, so we can become the go-to place for all types of readers," said KindReader.com founder Gregory Rzeczko.
The "Prime" search feature mentioned above is part of the new rollout of features. Now, KindReader.com users can filter out books that are available for free exclusively for Amazon Prime members.
KindReader.com now allows users to upload their personal files to their Kindle device. Users simply enter their @Kindle.com email address and click "Upload and Send," and their chosen file will then be available to them whenever their Kindle device is nearby. The feature supports twelve file types, including the most popular, like Word, HTML, PDF, and TXT.
Visit
the feature page for a complete list of supported file types.
Rzeczko said, "We just want to help people find and share meaningful content, so giving users an easy way to share their own messages seemed like an intuitive next step."
Additional information can be found at KindReader.com. Further inquiries can be directed to Gregory Rzeczko at books@kindreader.com.