Arcturus Releases Applicare 3.5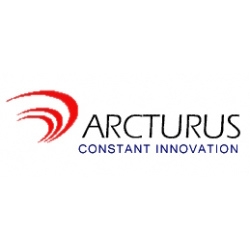 Reston, VA, February 05, 2008 --(
PR.com
)-- Arcturus Technologies, Inc. today released Applicare 3.5, a significant upgrade to its powerful artificial intelligence based Application Performance Management suite.
Applicare 3.5 adds many exciting new features including user extendable knowledge base, pluggable knowledge modules 'Knoms' framework (patent pending), automated performance tuning, complete support for all versions of BEA WebLogic and AquaLogic platform, Derby/Java DB support, and the Grinder load generator.
"We are really excited about the possibilities that knoms and an extendable knowledge base provide our customers." said Deepak Batra, founder and CEO, Arcturus Technologies, Inc. "Once a problem is discovered in one part of an enterprise, a knom eradicates that problem from all over the enterprise."
Knoms framework makes it easy to import knowledge into Applicare. The expertise and experience of an enterprise can be plugged in, allowing for custom hands-free detection and resolution of unique runtime and configuration issues.
Applicator, a powerful tool that helps enterprises automate performance problem detection and resolution. Applicator evaluates environments using knoms and makes appropriate adjustments on the click of a button.
IntelliCheck, a low overhead technology designed from the ground up to provide proactive monitoring of J2EE & SOA application servers.
Applicare Advisor, an expert system which helps enterprises determine how effectively they are leveraging their application infrastructure. Applicare Advisor evaluates enterprise environments at the click of a button and identifies areas that need improvement. Applicare Blackbox, a forensic tool which acts just like a blackbox in an airplane, providing complete application server state information. Applicare Blackbox helps determine the root cause of a crash by providing the complete pre-crash state of the application server.
Pricing and Availability
Arcturus ApplicareTM 3.5 is available immediately. For pricing and more information, please call Arcturus Sales 1 866 769 8166.
About Arcturus
Arcturus Technologies, Inc. is a leading provider of knowledge-embedded solutions for SOA application optimization and management. Along with Auto Tuning, Arcturus is taking enterprise application monitoring to the next level. Arcturus Applicare, using its IntelliCheck™ technology, not only provides great visibility into J2EE applications running on application servers, but also proactively detects and warns of conditions that can lead to an outage. In case of application server failure, Applicare auto analyzes server state and produces a root cause analysis.
Applicare, Applicare Advisor, Applicare Detector, Applicare Blackbox, Applicator, Knom, IntelliTune and IntelliCheck are trademarks of Arcturus Technologies, Inc. All other product and company names mentioned are the property of their respective owners and are mentioned for identification purposes only.
###
Contact
Arcturus Technologies, Inc.
Monika Kalra
703-822-4582
www.arcturustech.com

Contact