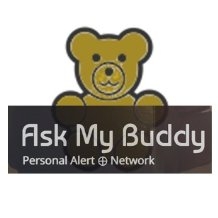 Boca Raton, FL, March 29, 2017 --(
PR.com
)-- Ask My Buddy, Personal Alert Network, a leading skill on Amazon's Alexa & Google's Home voice platforms, is seeking non-exclusive partnerships with In-home and medical alert monitoring services to offer best in class features to their nearly 100,000 users.
Pat Coggins, co-founder, said, "Our vision is to get help to the end user no matter which device or service they may use. Many of our users already have an in-home alert device, but do not always wear them around the house, and integrating their existing service with Ask My Buddy, would provide the additional security of voice activation from anywhere in the home."
AskMyBuddy.net, a top rated skill on Amazon Alexa and Google Home assistant platforms, gives users the ability to ask for help using only their voice. Alert messages are sent by voice call, SMS text message, and email to one or multiple predetermined contacts. Ask My Buddy can interface to most any service, giving partnering companies a complete solution and an immediate presence on multiple voice platforms, all without significant development and investment.
Mr Coggins continued, "Uniquely, we have a large number of users who do not fit the typical target demographic and would also like the added security of access to a professional assistance service."
Voice enabled hardware is the next step in end user services. Alexa voice service is available on hardware such as Amazon's own Echo devices, Invoixia's Triby, and many more as manufacturers in all markets are entering the platform, including Ford and Motorola. Google has their own offering with their Home hardware device, and has enabled their Assistant service on Android phone software.
About AskMyBuddy.net
Ask My Buddy, Personal Alert Network is not a substitute for 911, but rather an additional tool offering the security of knowing help is just a shout away. 'Alexa, Ask My Buddy to Send Help'​ Ask My Buddy sends a 'Please check on me' request to the people on your list by text message/SMS, an email, and a voice telephone call. QVC and HSN have heavily demonstrated Ask My Buddy in their live presentations of Amazon's Echo device.
Ask My Buddy became available on Google Home January 2017. Ask My Buddy was among the first 30 skills available on Amazon's Alexa platform, first released November 2015, and has the 5th highest customer rating among more than 10,000 Alexa skills.
Ask My Buddy is free for anyone to use, regardless of their ability to pay, and is community sponsored via a 'Pay What You Can'​ model. If you wish to provide support you may contribute from your account settings page on www.askmybuddy.net or through PayPal.me/AskMyBuddy Meet your social mission by helping pay for those who can't, become a corporate sponsor.
Visit us at www.AskMybuddy.net or view our videos at https://www.youtube.com/askmybuddy/
Amazon, Echo, and Alexa are trademarks of Amazon.
OK Google, Google Home, and Google Assistant are trademarks of Google