PatientClick Launches TeleMed iPhone App for Patients - PC Connect Securely Connects Providers to Patients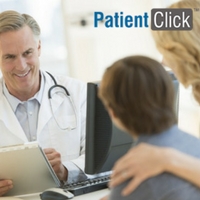 San Diego, CA, April 06, 2017 --(
PR.com
)-- PatientClick, Inc. announced the release of their new patient portal application, PC Connect, designed to give patients more control over their health and wellness. The patient-facing TeleMedicine application for iPhone users allows patients to quickly and easily connect with physicians from the comfort of their home or office via a secure internet connection.
Available to registered PatientClick Healthcare users, PC Connect is a companion app to the recently released physician app, MD Connect. The free digital resource empowers patients with access to their personal medical files and medical providers. Features include functionality to request appointments, review medical history and initiate virtual visits with their iPad, iPod touch and iPhone devices.
According to a recent study of medical consumers who use health related apps, more than nine out of ten believe the innovative tech tools help them "improve the quality of their lives." And, physicians and clinicians find TeleMedicine, and increasing medical tech adoption rates overall, as avenues to talk to their patients about personal accountability and health outcomes. Ash Mehta CEO of PatientClick, Inc. is excited about bringing this new technology to consumer-patients. Mehta says, "iOS apps like PC Connect enable cost effective healthcare delivery and make doctor visits easier and more affordable for patients."
As many as 50% of patients, and estimated 90 million adults, either don't understand doctors' instructions, or forget how to take their medications and when they should schedule a follow up appointment. More than three-fourths of patients taking medication don't comprehend prescription warnings. PC Connect empowers PatientClick users to proactively manage personal health with innovative features that allow them to securely contact to their medical provider and access educational materials after medical encounters, directly within the EHR.
Available now on iTunes, PC Connect, is a true technology solution to give patients everything they need to become active participants in their personal health journey. Doctors can access more information about MD Connect, PC Connect and other Intelligent EHR solutions at www.patientclick.com.
About the Company: PatientClick offers innovative online electronic health record & practice management solutions designed and built specifically for physicians and multi-specialty medical clinics. It is Meaningful stage 2 and Meaningful Stage 3 modular certified EHR solution. The service provides true Software-as-a-Service (SaaS) solution, with no costly hardware to install and with a minimal amount of time required to get up and running. The specialty-specific EMR software service covers more than 30 medical specialties, and can be customized to fit the individual needs and workflow of any physician office. For more information, visit PatientClick on the web at www.patientclick.com, or call 1-877-901-9990.
Contact
PatientClick, Inc.
Vish Mehta
877-901-9990
www.patientclick.com

Contact