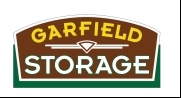 Phoenix, AZ, April 08, 2017 --(
PR.com
)-- Garfield Storage, a newly built self-storage facility at 16th Street & Portland, has officially opened its doors for business.
This facility is locally owned by Hibernia Capital Advisors and operated by Cox Armored Mini Storage. Hibernia's team is led by Mark McLoone who has owned and developed storage throughout southern California and the Valley. Cox Armored was founded in 1995 and manages 19 facilities throughout Arizona.
Garfield Storage is not only tapping into the tremendous population growth of downtown, but also the local cultural expansion by partnering with groups such as the Garfield Association, Local First and ASU.
"We are very bullish on downtown. Having grown up in Phoenix, we hear about downtown revitalization most every real estate cycle, but with ASU's commitment coupled with an emergent and vibrant creative class that vision has become a reality," says Mark McLoone, Managing Partner of Hibernia.
On March 4th, Garfield Storage hosted an Open House and official launch with refreshments provided by local purveyors Welcome Chicken + Donuts and Songbird Coffee & Teahouse.
The Dean of Students for downtown ASU, Sharon Smith and Councilwoman Kate Gallego were among the attendees.
Garfield Storage is a class A institutional grade facility totaling 85,000 square feet (rentable) and is equipped with all the most advanced storage security systems and amenities.