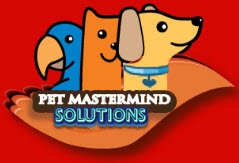 Burnaby, Canada, April 09, 2017 --(
PR.com
)-- Pet product manufacturer, Pet MasterMind Pet Solutions, has recently launched a new shopping-enabled website
https://secure.petmastermind.com
. The shopping-enabled website will feature the company's growing line of natural pet care products, as well contain a variety of articles written by their expert pet training staff.
The Pet MasterMind e-commerce is graphically rich, mobile-friendly and includes a selection of the company's latest products. Some of their most popular products include:
Natural Cat Scratching Solutions
Premium North-American Grown Catnip
The new website already contains a variety of useful articles, on topics such as:
How To Stop Cat Scratching
The Various Uses of Catnip
Dog and Puppy Chewing Solutions
"We are delighted to unveil our new website, offering our natural pet solutions to pet owners world-wide," said Kelly Hubert, of Pet MasterMind Pet Solutions. "Our goal is to help pet owners across the globe with natural, effective pet product solutions. Whether the problem is a cat scratching up the furniture, a puppy chewing up the house, or a host of other pet related issues, we're here to offer a natural solution."
Contact Information:
Pet MasterMind Pet Solutions
Kelly Hubert
(1) 604 831 4908
PetMasterMind.com