Elkwater Investments, Inc Announces Opening of Office for Landshark and Bubba's Coffee in Tampa, FL
Landshark and Bubba's Coffee to open corporate offices in Tampa bay.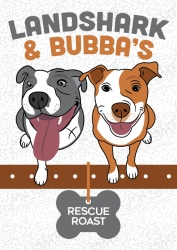 Colorado Springs, CO, April 13, 2017 --(
PR.com
)-- Elkwater Investments, Inc is opening a new office in Tampa, Florida. Dev Marie, spokesperson for Elkwater explains, "Tampa Bay is not only a beautiful area, but it is growing and extremely business friendly. While we sell and market nationwide, the consumer market in Tampa Bay is perfect for us as well. It gives us a base of operations in one of the most beautiful, and positive business growth environments in North America, and you just can't beat the sunshine state for fun either!
Through the proceeds of the Landshark and Bubba's Coffee program, Elkwater helps to significantly fund animal rescues throughout the United States.
About Elkwater Investments Inc.
Elkwater Investments, Inc, has been a successful and innovative leader in the hospitality industry, and has now branched out into other areas including specialty coffee. The team at Elkwater is committed to pursuing areas of business that are not only profitable and provide a proven path to success, but also make a positive difference in the world around us.
Contact
Elkwater Investments Inc
Dev Marie
888.592.8555
elkwaterinvestments.com

Contact