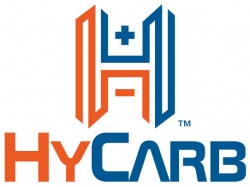 Los Angeles, CA, April 14, 2017 --(
PR.com
)-- Sven is a business leader with an extensive background in technology innovation, business incubation, complex transactional negotiations and venture investing. Sven is Managing Partner at Rapid Venture Partners, a Los Angeles-based innovation and investment firm, which achieves success by acting as a conduit between Public Companies and the Startup ecosystem.
Prior to founding his own firm, Sven served as Executive Vice President of Veremonte, an international investment and holding company based in London. He was responsible for developing Veremonte's growth strategy, including acquisitions, equity investments, joint ventures and partnerships. In that capacity, he worked on the development of Formula E, the first FIA sanctioned all-electric racecar series. Prior to joining Veremonte, he spent twelve years in various leadership roles with Siemens and was widely recognized as a corporate intrapreneur for supporting the launch of multiple businesses. As Vice President of the Siemens US Cities Program, Hackmann was responsible for the organizational development, roll out and ongoing success of Siemens' strategic initiatives related to cities and infrastructure development. Within Siemens Healthcare, he was globally recognized for developing the company's entrepreneurial healthcare business.
As a member of the HyCarb Advisory Board, Sven brings a unique combination of senior experience in Technology Innovation and Commercialization, combined with a strong network of relationships and experience of building a tech start up from the ground up.
"I am very excited to welcome Sven to HyCarb's Advisory Board," said Sigrid Cottrell, CEO of HyCarb Inc. "His advice and expertise comes at an exciting time where HyCarb is expanding its R&D initiatives and global partnerships. We look forward to working with Sven and we are excited to leverage his knowledge in driving HyCarb forward."
"CyCarb is intently focused on delivering the most advanced and innovative graphene and carbon nanotube solutions. Potential applications include lightweight, thin, flexible, yet durable display screens, electric/photonics circuits, solar cells, and various medical, chemical and industrial processes enhanced or enabled by the use of graphene materials. HyCarb's innovation holds the potential to revolutionize entire industries, including the fields of electricity, conductivity, energy generation, batteries, sensors and more," said Hackmann. "I am excited to join HyCarb's dynamic management team and contribute my experience and leadership to assist in advancing HyCarb to the next level."
www.rapidvp.com