RadmediX Launches Revolutionary Digital Radiology Solutions at UCAOA 2017 Booth 314
Breakthrough, next generation approach to digital radiology for the Urgent Care Marketplace.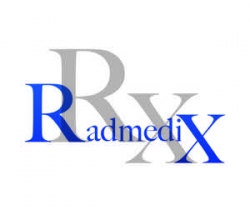 Cincinnati, OH, April 15, 2017 --(
PR.com
)-- RadmediX, an Ohio-Based Digital Radiology Solutions company, announced the North American launch of the unique and revolutionary Acuity Digital Radiology Solutions for the Urgent Care Marketplace, amidst an environment of upcoming CMS Medicare reimbursement reductions. These solutions will be debuted at Booth#314.
According to Rusty Peyton, CEO of RadMediX, "This North American launch of Acuity DRTM Digital radiology solutions, for Urgent Care brings forth a unique, revolutionary, timely, affordable, answer to the challenges of the urgent care market. Acuity DRTM digital radiology solutions enters the Urgent Care market following wide scale acceptance in other areas of the healthcare domain. RadmediX has a deep heritage in providing solutions for the radiology domain and our designers constantly deliver unique solutions to improve speed, workflow, clinician productivity and serviceability, in lockstep with current regulatory requirements. All RadmediX products such as Acuity DRTM, digital radiology with seamless integrations to cloud PACS, reinforce a sincere commitment to improving safety, patient outcomes, while avoiding unnecessary costs, in conjunction with the Accountable Care Act (PPACA)."
"Given the current transformation of healthcare and the encroaching CMS reimbursement reductions in North America, this comprehensive clinician centered digital radiology solution for urgent care, changes the game for providers and insurance companies. The unique service 'hot swap' warranty approach has the potential to directly impact urgent care center profitability and eliminate clinical downtime," as stated by Matthew Chrisovergis, President of RadmediX. The result is reduced cost to healthcare systems, lowering patient dose, and ultimately, increased clinical workflow to the American healthcare consumer.
About RadmediX -
www.radmedix.com
Based in West Chester, OH, RadmediX is committed to bringing unique solutions to the radiology domain. RadMediX provides flat panel digital detectors, advanced image processing software, and cutting edge cloud based PACS solutions designed with the customer in mind. With nearly 3 decades of clinical imaging experience, we deliver reliable solutions to all clinical applications. With our ever expanding network of distribution partners across the globe, RadMediX offers our valued clients access to efficient, state of the art digital x-ray solutions with unmatched quality at an affordable cost.
Contact
Radmedix
Matt Chrisovergis
(844) 723-6334
www.radmedix.com

Contact