Upcoming Media Signs Letter of Intent with Monarch 7 Creators to Produce AR/VR Technologies
Upcoming Media Inc. has signed a Letter of Intent with Creator/Content Owners, Lanette Ware-Bushfield and Melodie Krieger to Develop the Digital Media Virtual Reality Component of their Original Drama Series, Monarch 7.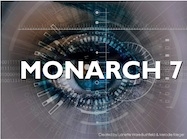 Toronto, Canada, April 16, 2017 --(
PR.com
)-- Upcoming Media's Founder and CEO, Mark C. Shaw, A Work It Ware-Bushfield Production's President, Lanette Ware-Bushfield, and Melodie Krieger announced today that they have entered into a Letter of Intent Agreement to explore an audio-visual broadcast opportunity by which each party may take advantage of potential programming initiatives and convergent media equity investments in the television production market.
Lanette Ware-Bushfield stated, "I have every confidence that Upcoming Media will play an important role in the expansion strategy for the Monarch 7 brand which will help us move towards a more engaging, synchronized digital experience for our viewers. The value-added potential of this collaboration brings us one step closer to launching a more immersive experience into the television marketplace."
Upcoming Media is committed to providing quality 2D & 3D Graphics, Video Production, Unity Development, Creative Management, Mobile App Publishing, Application User Analytics and Innovative Consulting in the production of the Augmented Reality/Virtual Reality application.
Mark C. Shaw expressed, "We are truly enthralled to join forces with the Monarch 7 brand to create intriguing augmented and virtual reality content viewers will be captivated by. Mobile AR/VR usage is growing in popularity and the sense of being immersed in time or space, regardless of actual location, is something users are more excited to try now more than ever before."
About Upcoming Media:
Upcoming Media Inc. is a Toronto-based AR/VR company that is focused on developing effective and lasting brand solutions that exceed client expectations. Their team works tirelessly to provide outstanding services that cater to each of their client's unique needs.
About Monarch 7:
Monarch 7 is a traditional, character driven, episodic drama which features a culturally diverse cast of characters who come face to face with alternate versions of themselves within a virtual reality gaming world. While the global elite are diligent in exploiting the masses with intent to create a New World Order, the Monarch 7 are empowered to relinquish their control with a force the powerful can never amass: The Power Within.
Investors/Distributors:
Integral Artists, Doreen Holmes, Literary Agent, 604-620-6001
doreenh@integralartists.ca
Upcoming Media:
Mark Shaw, CEO, 1-800-519-5651
mark@upcomingmedia.com
Contact
A Work It Ware-Bushfield Production, Inc.
Lanette Ware-Bushfield
647-224-6917

Contact