#NazmiyalGivesBack! Helping Kids with Life Threatening Illnesses Find the Light - Nazmiyal Antique Rugs Launches New Philanthropic Endeavor with The Pinwheel Project!
Nazmiyal Antique Rugs in NYC is doing its part to help make the world a better place. Teaming up with a tiny but mighty foundation: The Pinwheel Project, Nazmiyal will be working hard to bring much need joy to kids with with life threatening illnesses who are forced to endure long term hospital stays and palliative care.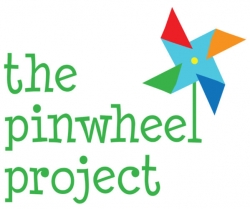 New York, NY, April 19, 2017 --(
PR.com
)-- After searching high and low for the perfect partnership, Nazmiyal is excited to announce a new philanthropic endeavor, #NazmiyalGivesBack, with a small but powerfully moving non-profit - The Pinwheel Project Foundation (TPPF). TPPF is dedicated to bringing light and joy to children with long term hospital stays and palliative care through various acts of kindness. From decorating gloomy hospital rooms, to bringing tasty treats or specifically requested toys, to helping parents with funeral expense for their kids. TPPF is doing what they can to help families and children during their most difficult and darkest times.
The happiness of these children is TPPF's priority and through #NazmiyalGivesBack we hope to spread joy and love even further for them.
The #NazmiyalGivesBack initiative will not only help raise funds but will give TPPF the tools and support needed to thrive and grow. Nazmiyal's tech team has already begun to create a new website for TPPF, where you will be able to see pictures of the kids that have been touched by the work they do, donate money, and volunteer your time.
"This new website is just the first step in creating a supportive community," said Jason Nazmiyal, the owner of Nazmiyal Antique Rugs. He went on to say that "it is up to all of us to support those who need help. My ability to affect a child's life for the better, is a gift that money cant buy. While I came to terms with the fact that many of the kids will not pull through, knowing that I was able to make them happy, even if it is for one day, is something that I will cherish for the rest of my life."
While Nazmiyal works to launch a new site for TPPF, you can, in the interim, visit
https://nazmiyalantiquerugs.com/blog/the-nazmiyal-collection-and-the-pinwheel-project-foundation/
to learn more about the TPPF and what they do.
Contact
Nazmiyal Collection
Omri Schwartz
212-545-8029
https://nazmiyalantiquerugs.com/

Contact