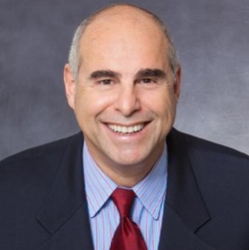 Miami, FL, May 03, 2017 --(
PR.com
)-- Paul Silverstein was presented with two prestigious awards by RE/MAX Advance Realty. He received the Chairman's Club Certificate of Achievement for 2016, which indicates a high level of financial achievement, and the Excellence in Commercial Real Estate Award, which takes into account his community service, high standard of professionalism, and willingness to share his expertise with fellow Realtors.
According to Anthony Askowitz, President of RE/MAX Advance Realty, "Paul possesses an outstanding grasp of the complexity and depth of commercial real estate transactions. His dedication to making decisions based on financials, facts and analysis has become a standard for others to follow."
REMAX Advance had a volume of over half a billion dollars in 2016. "A large percentage of our success is due to the hard work and dedication of our commercial department, headed by Paul Silverstein," Mr. Askowitz said.
Paul is the Senior Vice President of the Commercial Division of RE/MAX Advance Realty and the President of the
Florida Commercial Team
. He was recently named one of the top two commercial Realtors in the State of Florida. He has been successfully selling commercial real estate in Florida for more than 35 years. He has been the recipient of numerous awards from RE/MAX International including the prestigious Platinum Award, 100% Club Award, the Executive Award, and the coveted Hall of Fame Award.
With over 12 Billion Dollars in commercial sales in 2016, RE/MAX Commercial is one of the top twenty commercial brokerages in the country. RE/MAX Commercial is in more than 45 countries, with nearly 2,800 practitioners in over 500 commercial offices and divisions.
As part of the worldwide RE/MAX network of more than 100,000 agents in nearly 100 countries, commercial practitioners enjoy the competitive advantage of being aligned with the industry's most productive referral base
Paul may be contacted at 305-794-9773 or Paul@FCTUS.com.