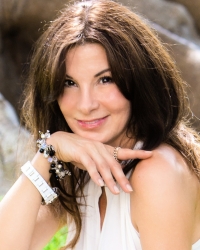 Miami, FL, May 09, 2017 --(
PR.com
)-- Robynn Lin Fredericks, who was also just named in the upcoming thriller/drama Wide Open, will be joining the cast of "Lonely Obsession" in the supporting role of Samantha Boyle, the intimidating co-founder of Boyles and Associates LawFirm. La3 Films and Firecreek Entertainment are co-producing the film, directed by LeVar Leo.
"Lonely Obsession," written by James Bourdeau, follows the storyline of Julia, a junior attorney working at Boyles and Associates. When a private investigator falls in love while spying on her, his infatuation and lust lead him into a deadly obsession.
The project is slated to begin filming late this summer in South Florida with a projected release in early 2018.
Robynn is currently represented by Dona Kay Waterman, Famous Faces.