Enterprise Ethereum Alliance Adds Digital Identity Startup, Trust Stamp, to Its Membership
An elite alliance of the world's leading blockchain innovators founded the Enterprise Ethereum Alliance (EEA) in February 2017 to augment Ethereum and enable it to serve as an enterprise-grade technology, with research and development focused on privacy, confidentiality, scalability and security. This exclusive invitation only group has recently admitted Trust Stamp, an Atlanta Tech Village-based biometric identity startup, to its founding membership.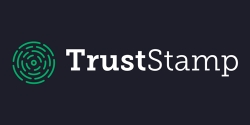 Atlanta, GA, May 11, 2017 --(
PR.com
)-- The EEA's founding members include companies such as Accenture, BNY Mellon, Intel, J.P. Morgan, and Microsoft. The group is committed to developing new innovations within Ethereum as well as identifying and commercializing specific implementations to meet a growing number of enterprise needs.
Trust Stamp has created a new paradigm for identity & trust using proprietary AI powered facial biometrics with proof of life to authenticate user identity offering enterprises a secure, low friction methodology to identify and recognize their customers.
In 2016 Trust Stamp was recognized as one of the Top 30 Blockchain startups in the world and also won the Publicis90 Gold Award at Viva Technology in Paris. Most recently, Trust Stamp joined both Georgia Tech's ATDC accelerator and the Coca Cola BridgeCommunity and was invited to present at Money 20/20 in Las Vegas and the 36|86 Technology Conference in Nashville TN.
Trust Stamp co-founder, Gareth Genner, said: "Ethereum offers numerous advantages in developing enterprise solutions, not least of which is the growing availability of open source implementations. Because of its immutability and security, a private Ethereum Blockchain is an excellent platform to store and share hashed biometric tokens."
Trust Stamp CEO and co-founder, Andrew Gowasack, said, "Blockchain deployment of our biometric identity solution is a key milestone on our development roadmap and the Alliance offers an exciting opportunity to collaborate and innovate with global thought leaders in the Ethereum Blockchain community."
Contact
Trust Stamp
Monique Miller
(678) 325-7835
truststamp.us/

Contact