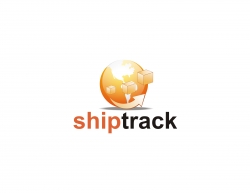 Ottawa, Canada, May 30, 2017 --(
PR.com
)-- ShipTrack®, a product of PiiComm Inc., is an innovative logistics platform that enables organizations to securely gain complete visibility and control of any shipment's movement worldwide. ShipTrack is proud to announce its sponsorship and participation in CANSEC 2017, Canada's Global Defence & Security Trade Show, on May 31st and June 1st, 2017.
Please drop by booth #1632 to see a demonstration of how both public and private sector organizations use ShipTrack to understand where items are, whose custody they are in, and when they will arrive. In addition, ShipTrack® functions extend to dispatch, reverse logistics, damage claim, secure GPS tracking for chain of custody, and includes an administration portal for analytics collection and reporting.
"CANSEC 2017 represents a perfect opportunity for us to showcase how ShipTrack provides a feature rich suite of tools to provide secure visibility of the movement of materials in both the private and public sectors. We're excited for the opportunity to share existing customer examples and demonstrate how easy ShipTrack is to deploy and gain control over sensitive and essential materials in Defense and Government sectors," stated Brock Gourlay, Senior Vice President of Sales at ShipTrack.
About ShipTrack
Our mission is to empower logistics organizations to improve the visibility of their supply chains and shipments in transit. Both public and private sector organizations use ShipTrack to manage the shipment and delivery of items ranging from online purchases to highly sensitive items whose provenance must be track and recorded at each leg of the shipment process.
For more information visit,
www.shiptrackapp.com
.