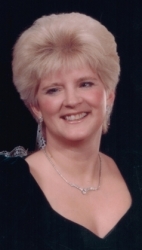 Lowell, MI, June 01, 2017 --(
PR.com
)-- Karen A. Markel of Lowell, Michigan has been recognized as a Woman of Excellence for 2017 by Strathmore's Who's Who Worldwide Edition for her outstanding contributions and achievements for over 35 years in the field of canine breeding.
About Karen A. Markel
Ms. Markel is the Owner and CEO of Majestic View Kennels, which is a canine breeding company in Michigan that breeds and sells Native American Indian Dogs (NAID) and mixes thereof for their hypoallergenic traits and their wolf-like appearance. In 1979, she bred her first dog by mixing an English Setter with a Brittney Spaniel in hopes of a low key bird hunting dog. The following year she mixed a Treeing Walker with a Beagle for a long legged, rabbit dog to help her manage in the Michigan heavy, chest-deep snow. Since that time, Ms. Markel has dedicated her years to trying to provide the ultimate canine companion for humans. Her criteria includes hypoallergenic dog breeds that also have good looks, dogs with a thinking and functioning problem-solving brain, dogs that can be used for therapy and as a handicap assistance, good hunting dogs, competitive heavy draught pulling dogs, search and rescue dogs and dogs with a better sense of smell than your average bloodhound. She has worked with Alaskan Malamutes, Siberian Huskys, German Shepherds, Chinooks, Collies, and many other breeds. She has also done extensive research, hunting, visiting animal shelters, and adopting dogs that she thought would make the ideal, all around, versatile working dog that the Native Americans would have and could have utilized in everyday life. Ms. Markel has since recreated dog breeds, two of which, the Native American Indian Dog(R) and the Sibercaan(R) which have been registered with the United States Patent Trademark Association. She has also spent time breeding horses and as a horse trainer and 4-H leader associate.
Born on February 6, 1953 in Michigan, Ms. Markel obtained an A.S. in Biology from Delta College in 1986 and is a registered and licensed phlebotomist. She is also registered with the National Kennel Club as a certified dog conformation and show judge for numerous breeds. She has spent time breeding horses and as a horse trainer. Ms. Markel considers herself a small-time philanthropist, donating money to the needy and sponsoring individuals by paying their airfare to fly them from Ethiopia, Russia and the Ukraine back to Israel, their native birthplace, and also provides food and medical supplies. She makes homemade jewelry and donates it to families who have lost everything in fires, tornadoes and other natural disasters. Widowed since 2004, Ms. Markel raised 2 children (her daughter is now deceased). Her son, Geoffrey Nostrant currently resides in South Korea teaching English to 1100 middle school students, the police department, fire and rescue employees and emergency medical staff in South Korea's hospitals. He also has a recording studio, and was S. Korea's number one male actor.
In her spare time she enjoys horseback riding, singing, antiquing, and tapping maple trees to make maple syrup, fudge and candy.
Ms. Markel states, "I consider myself to be very blessed by my Creator to be given the stewardship of creating and breeding these totally unique and profoundly unusual canine companions. I am simply a tool on God's workbench, striving to do and follow God's bidding while creating and refining the perfect canine for all individuals."
About Strathmore's Who's Who Worldwide
Strathmore's Who's Who Worldwide highlights the professional lives of individuals from every significant field or industry including business, medicine, law, education, art, government and entertainment. Strathmore's Who's Who Worldwide is both an online and hard cover publication where we provide our members' current and pertinent business information. It is also a biographical information source for thousands of researchers, journalists, librarians and executive search firms throughout the world. Our goal is to ensure that our members receive all of the networking, exposure and recognition capabilities to potentially increase their business.