Inside Roovet's Plan to Recover from Its Server Shutdown
Roovet Corporation's server shutdown recently caused the company to lose over $15,000.00 in development work, and websites without backups as well as users.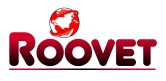 Jacksonville, FL, May 25, 2017 --(
PR.com
)--
Tony James Nelson II
(C.E.O.) of Roovet International Corporation stated on Wednesday, May 24th that Roovet Servers were shutdown and that the company lost websites, users, and important emails. He also stated that the Roovet
search engine
was lost also along with the website building platform, ebook publishing platform and
payment gateway
platform. He went on to say "All is not lost but the road to getting back to where we were just became longer, we need to rebuild Roovet bigger and better. This unfortunate incident may be a good thing for the company, it gives us the opportunity to make the Roovet Network even better and also to ensure this does not ever happen again."
Roovet Corp. plans to release two new websites to make up for their huge mistake. The first of the two will be a
social network
site called Roovet Social. This website will be a social network platform that allows users to read, write and publish post, sell and listen to music, and also enjoy a marketplace where they can list and sell their services and merchandise right from roovet.com. The second of the two sites will be the Roovet Store which is an online marketplace where users can again sign up to sell their merchandise on the site by creating a sub store, and others will be able to buy merchandise from the Roovet Store directly as well as other sellers on the store. The store will have many different checkout methods including Amazon Pay, PayPal, Roovet Wallet, Pay by Check, Western Union, and more.
This is the latest update from Roovet Corporation.
Contact
Roovet Corporation
Lynda Murphy
904-999-0130
roovet.com

Contact