Tax Resolution Specialist Speaks About IRS Collection Matters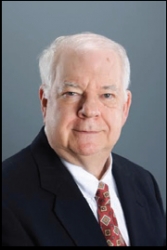 West Chester, PA, June 16, 2017 --(
PR.com
)-- Frank Haarlander of Keystone Financial Solutions, P.C., participated in the IRS's Working Together 2017 Conference held on May 24, 2017 at the Great Valley Campus of Penn State University. The panel that Mr. Haarlander participated in addressed IRS Collection issues. Mr. Haarlander was invited to participate on this panel because his firm specializes in assisting taxpayers to resolve their IRS tax debt problems. The IRS representatives shared their perspectives of important collection issues and Mr. Haarlander voiced his thoughts from the perspectives of the taxpayer and their tax representatives.
The panel discussed hot topics such as the IRS working with the Department of State to revoke or deny passports of persons who owe the IRS more than $50,000 and who are not in a payment plan, and the IRS use of private debt collectors to collect past-due debts.
Mr. Haarlander is a CPA who has an MBA and a Masters in Tax degree. He is a member of the American Society of Tax Problem Solvers, PA Institute of CPAs, PA Society of Tax Professionals & Accountants, and the National Society of Accountants.
He is the author of a book titled "How to Resolve Your IRS Tax Debt Problems." This book was written to assist taxpayers who wish to resolve their own tax problems rather than to engage a tax specialist.
Founded in 2001, Keystone Financial Solutions, P.C. is a full-service CPA firm that specializes in providing innovative tax planning, tax preparation, and solving IRS tax problems. The company's web site is
http://stopmytaxproblems.com
and its telephone number is (610) 594-2601.
For an informative interview, call Frank Haarlander at (610) 594-2601.
Contact
Keystone Financial Solutions
Frank Haarlander
610-594-2601
www.stopmytaxproblems.com

Contact