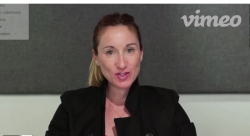 New York, NY, June 28, 2017 --(
PR.com
)-- Furious Corp. announces the launch of their $5m Series A round on the equityfor platform open to institutional and accredited investors.
Furious Corp is a Nielsen Ventures backed big data-powered analytics and optimization company that is redefining the media landscape. Furious has been quietly collecting data from over 200 TV networks – including Disney, ABC, ESPN over the last 3 years, having already processed billions of media impressions worth of data.
Furious Corp is led by a seasoned operator and CEO, Ashley Swartz, who is a thought leader and well-known expert on the future of media. With expertise in technology, television, video and advertising business models, Ashley has a successful track record of leading large and profitable business units at multinationals like Sony, Ericsson, Publicis, and Omnicom.
In their reserve round, which closed last week, investment interest expressed exceeded 47% of the total of Furious Corp's Series A round stated goal.
Some additional points of interest:
$5,000,000 Series A ($15M pre-money valuation)
Proof of Concepts with real customer data for ESPN, Dish Network and ABC
Investment led by Nielsen (the first name in television) - $1.9MM to date
VC Investors: Brave Media Ventures, On Grid Ventures, New York Angels, Pereg and Laconia Ventures
Ingestion of data for over >90MM Households in the US and Canada
$600,000 in Revenue in 2015/16 from Beta clients
Poised for growth in 2017 with a full suite commercial offering ready to scale and deploy
Risk note: there are significant risks to investing including loss of capital.
For further interest you may log in at equityfor.com and review the offering.
About equityfor.com
equityfor.com is the first equity crowdfunding marketplace focused exclusively on the B2B technology sector; providing investment access and proprietary deal flow to expertly vetted early stage companies for individuals and institutions.
Corporate Contact
Derek Weber
derek@saxonweber.com
518 421 0070