Joann Payne, President Recognized as a Woman of Excellence by Strathmore's Who's Who Worldwide Publication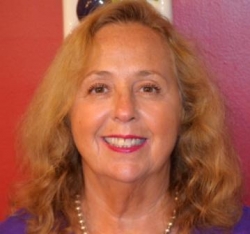 Fairfax, VA, July 07, 2017 --(
PR.com
)-- Joann Payne of Fairfax, Virginia has been recognized as a Woman of Excellence by Strathmore's Who's Who Worldwide for her outstanding contributions and achievements for 32 years in the field of government relations.
About Joann Payne, President
Joann Payne has spent the last three decades as a strong and effective advocate for her clients in the transportation, defense, education, corporate, federal, state, and local government arenas. As the founder and president of Payne, Shea and Associates (PSA) and Women First National Legislative Committee (WFNLC), Ms. Payne is regarded as one of the nation's most legislative strategists.
Throughout her career, Ms. Payne has interacted and worked closely with high ranking Executive office officials, Congressional Leadership of both parties, corporate America and many of the nation's leading advocacy groups. Her extraordinary contributions have earned her a reputation as an effective leader, strategist, role model, advocate and coalition builder.
As founder and president of PSA, Ms. Payne has aggressively advocated for state and municipal governments, small businesses, corporate and business groups at the federal, state and local levels. Always with her client's priorities first and foremost, her efforts have ensured that specifically local governments receive necessary federal funding and successfully accomplish all goals. Additionally, Ms. Payne has secured billions of dollars for small women-owned businesses in the defense industry and small, medium and large highway construction companies.
As the Founder and President of Women First National Legislative Committee (Women First), Ms. Payne has aggressively promoted the economic interests of over twenty-five thousand women business owners. In this capacity, she lobbies and monitors federal and state legislation in the following areas: small business, local government, government contracting, affirmative action, transportation, defense and small business innovative research companies (SBIR).
Ms. Payne's expertise has led her to chairing task forces, testifying before Congressional committees, conducting staff briefings and writing various policy memorandums. She also handles media and outreach communications for Women First. Thus, her advocacy effectiveness has earned her the title from colleagues and peers as a "one women legislative machine."
Ms. Payne's legislative successes become even more impressive when seen in the context of time and bipartisan support. For example, she began her career successfully lobbying the Reagan Administration and the Democratic controlled Congress gaining support for her client's initiatives on a bipartisan basis. This lobbying effort successfully added women to the Disadvantaged Business Enterprise Program. Since this time, Ms. Payne has been able to maintain a successful and close relationship with both Republicans and Democrats. Thus, her unique bipartisan approach has made her one of the most effective lobbyists on Capitol Hill for the past thirty years.
Because of her accomplishments, Ms. Payne was awarded the National Women's Business Council "Seat at the Table" Award, an award given to the most outstanding advocate for women in small businesses. Her upbeat and easy-going personality allows her to effectively interact with individuals from different backgrounds and ideologies. Her positive attitude, persistence, dedication and passion to initiate change would be an asset in any work environment.
Despite all of her professional success, Ms. Payne considers her greatest achievement to be the raising of her three children: Charlie (Attorney), Frank (Corporate Executive) and Julia (Corporate Executive).
Ms. Payne is a native of Virginia and a graduate of the University of Mary Washington located in Fredericksburg, Virginia with a B.A. in Political Science and History. While there, she received the Mortar Board National Honor Society, the National Social Science Honor Phi Gamma Mu, and a coveted internship with the late Senator Edward Kennedy. Prior to her lobbying career, Ms. Payne was an award winning American Government teacher in Stafford, Virginia. In her spare time she enjoys breeding Champion English Springer Spaniels.
For further information, please contact www.payneshea.com.
About Strathmore's Who's Who Worldwide
Strathmore's Who's Who Worldwide is an international advertising, networking and publishing company based in Farmingdale, New York. They are proud to be able to satisfy their clients and continue to have repeat clientele due to their longevity and pride in their products and services. The Owners strive to connect business professionals to enhance their contact base and networking capabilities so they can get the acknowledgment and publicity within their industries and beyond. The Strathmore family has been providing these valuable services for over two decades. They target executives and professionals in all industries to be featured in their publication and on-line directory. Industries include business, law, education, healthcare and medicine, fine arts, IT, government, science, real estate, entertainment and many more accomplished fields. Professional profiles are listed in an annual hardcover journal and in a detailed, searchable database on the website www.strww.com.
Contact
Strathmore Worldwide
Susan Perrault
516-677-9696
www.strathmoreworldwide.com
Syndi Reibman

Contact