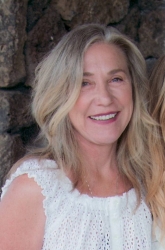 Seattle, WA, August 11, 2017 --(
PR.com
)-- Felicity A. Erdmann of Seattle, Washington has been recognized as a Woman of Excellence by Strathmore's Who's Who Worldwide for her outstanding contributions and achievements in the field of healthcare.
About Felicity A. Erdmann, Alumni CCRN
Ms. Erdmann is the Director of Wedgwood Healing Center, which is a complimentary health center providing patient information and resources in Seattle, Washington. Ms. Erdmann has extensive knowledge in natural treatments for psoriasis and has opened the Mercy Apostol Psoriasis Research and Documentation Center in Soap Lake, WA. Felicity and her staff are looking for volunteers to help with their ongoing protocol study for people suffering with psoriasis and other skin disorders. The protocol consists of an intense two-week program utilizing the mineral rich waters from beautiful Soap Lake which is located in the central part of Washington State. It will involve the use of the lake water, mineral rich mud and monitored sun bathing. The study will run through the months of April through October of each year to make best use of the warmer climate of the area. The results of the study will be used as a tool for more research into the healing properties of the mineral rich Soap Lake.
Ms. Erdmann obtained her R.N. degree in 1971 and her MS in 2005. In her spare time, she enjoys the outdoors and reading.
For further information, please contact
www.wedgwoodhealingcenter.org
.
About Strathmore's Who's Who Worldwide
Strathmore's Who's Who Worldwide highlights the professional lives of individuals from every significant field or industry including business, medicine, law, education, art, government and entertainment. Strathmore's Who's Who Worldwide is both an online and hard cover publication where we provide our members' current and pertinent business information. It is also a biographical information source for thousands of researchers, journalists, librarians and executive search firms throughout the world. Our goal is to ensure that our members receive all of the networking, exposure and recognition capabilities to potentially increase their business.