Chris Fiala Has Joined Omega Products International to Grow Siena Tile & Stone Products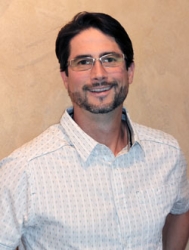 Corona, CA, July 25, 2017 --(
PR.com
)-- Omega Products International, a global and award-winning leader in stucco manufacturing, Monday announced that Chris Fiala will assume the position of Sales Associate for Siena effective July 17th, 2017.
Chris started off in the flooring industry with DeSoto Sales as a sales representative working for the distributor over a 5 years period. During that time Chris managed the Temecula and San Diego California locations for DeSoto Sales. Chris' assistance led to record flooring material sales in Southern California. He was then recruited by Parex USA for the Merkrete product line; growing his experience and knowledge of tile and stone installation systems in California. His territory spanned from Santa Barbara to San Diego and all the way to Palm Desert over his 6 year period with Parex USA.
Chris actively sought out Omega Products and the Siena line because of the superior quality and customer service they provided in the industry. Omega Products was quick to see Chris's potential, noting that he would be a perfect addition to an already exceptional sales team that has made Omega the leader in the construction products manufacturing industry.
"It's going to be great to be with Omega Products because they are willing to invest in both their product line and salesforce to supply the best products and service to the tile and stone industry," said Chris. Chris also stated, "I am excited to help make the Siena line the leader in the industry."
"We are very excited have Chris join the Siena team," said Todd Martin, President.
"Chris has extensive experience, knowledge and relationships specific to the tile and stone installation business. I immediately spotted his passion and desire to exceed expectations and that fits perfectly with our companies culture."
For more information on Siena Products visit www.sienaproducts.com
Or contact
Chris Fiala
Cell: 714-349-9193
Email: cfiala@omega-products.com
Contact
Omega Products International
Chris Fiala
714-349-9193
www.omega-products.com

Contact
Multimedia
Siena Tile and Stone Installation Products prides itself on being a leader in the commercial and residential construction markets.