Medical Records Management Solution for Retiring Physicians
SIS NW recently launched storagemedicalrecords.com to provide a solution for the ongoing management of patient medical records when physicians retire, sell their practice, or become an employee at a hospital system.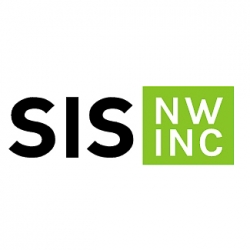 Enumclaw, WA, August 02, 2017 --(
PR.com
)-- Spectrum Information Services NW, INC, Launches New Medical Records Storage Website to Help Retired Physicians Keep Their Patient Records Safe & Accessible.
Medical records storage solutions provides an affordable and convenient way for physicians to be unchained from their patient's medical records during their retirement.
Adding to their suite of document management solutions, Spectrum Information Services NW, Inc, an industry provider of document management solutions, has launched a new website.
The new website, http://storagemedicalrecords.com offers retired physicians a safe and affordable way to store their patient's medical information without taking on the huge responsibility of managing medical records after they stop practicing medicine.
When physicians close their medical practices due to retirement, employment by a hospital system or any other reason, they are responsible for protecting patient information and staying in compliance with State and Federal laws (HIPAA regulations). The medical records must be accessible to patients. In most cases, the minimum requirement is 10 years; however, if they treat minors, it could be up to 21 years. Failing to protect patient information can result in the following penalties:
Expensive fines
HIPAA breach
Notoriety
While some retired physicians prefer to transfer ownership of their medical records to practicing physicians that's not always a viable solution. In many cases, an acquiring physician, group, or hospital only wants current active patient records. That's why so many physicians in transition have invested in medical records storage solutions from Spectrum Information Services NW, Inc.
Physicians realize having a medical records storage company manage their patient information has many benefits, which include:
- Patient records are securely stored in a HIPAA compliant repository
- Greatly reduces the risk of HIPAA violations
- Electronically tracked record requests
- Freedom to enjoy retirement
Contact
Spectrum Information Services NW, Inc.
Greg Mennegar
425-829-2361
www.sisnwinc.com/

Contact