SalonTarget Effortlessly Integrates 5-Star Reviews Into Client Websites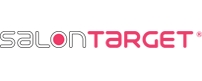 Reading, MA, August 08, 2017 --(
PR.com
)--
SalonTarget
, an online salon management, point of sale, and booking software, has advanced capabilities for users that allow them to post 5-star reviews to their websites.
SalonTarget is an award-winning software that was designed for salon professionals, by salon professionals. The program is geared toward helping salon owners and managers regulate the daily happenings of their salons, while also enabling users to attract new clients and retain current ones.
There are numerous features that make SalonTarget stand out above its competitors, one of which is the Client Reviews Accelerator. Once a patron has visited the salon, SalonTarget's software automatically sends them a follow-up email requesting a review of their services received, or products purchased. It is also preprogrammed to reach out to existing clients to request that they complete reviews about their visit to the salon.
"Your salon's online review presence is the most powerful source in gauging the amount of new clients, client referrals and the majority of foot traffic you get at your salon. Right now more than ever, is the time to take advantage of tools that focus on positive client review generation for your salon. You need to develop skin in the game while this rising trend is still somewhat young; do this by simply emailing your clients after their service, asking them to write a review about their experience while it's still fresh in their minds," said Stephen Sampson of SalonTarget.
Consumers are more likely to book a salon appointment or buy a new product if they can find reviews from their peers recommending they do so. Having online reviews readily available for clients, be they first time visitors or returning patrons, encourages them to come into your salon.
In addition to their reviews accelerator, SalonTarget has other unique features that enable salons to rise above their competition. When the Reviews Accelerator is used in conjunction with the program's other distinct features, such as the First-time Client Magnetizer, Lost Client Resurrection, Client Referral Ignitor, Automated Pre-made Email Marketing Campaigns, Pre-made Social Media Campaigns, along with Online Booking Credit Card Pre-Authorization containing a set online cancellation policy so salons never have to worry about getting $0 for a cancellation or a no-show again. With these features a salon can easily expect to bring in four times their return on investment.
On top of offering unique services and expertly crafted tools for client retention, SalonTarget offers a free seven-day trial for customers who are debating as to whether to use the software for their business. For more information about the seven-day trial, or to find out more about SalonTarget's unique features that make it stand out as a salon software all of its own league, visit their website.
About SalonTarget:
Founded in 2011, SalonTarget is a software system designed by salon professionals, for salon professionals. SalonTarget® is an all-inclusive cloud-based total management, marketing, appointment, and POS salon software system. The program works on computers as well as mobile devices that have internet. Aside from containing all the basic features of every other salon software, SalonTarget® offers you a unique set of tools, allowing you to provide your clients with customer service that goes far above and beyond what they're used to. For more information, or to begin a free seven-day trial with SalonTarget, visit https://salontargetcloud.com/.
Contact
SalonTarget
Kristin Lewis
1-800-424-7629
https://salontargetcloud.com/

Contact