"Truth Hall" Director - Jade Jenise Dixon – Re-emerges to Premiere New Romantic Comedy Dog Park"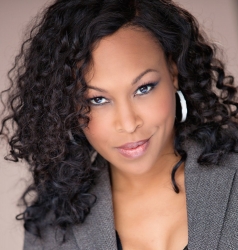 Los Angeles, CA, August 16, 2017 --(
PR.com
)-- Break out filmmaker Jade Jenise Dixon returns with a new romantic comedy.
The film "Dog Park" has been accepted in the Downtown LA Film Festival that runs September 21-30, 2017.
Dixon, who directed, wrote and produced the film will also hold a red-carpet screening of "Dog Park" on Oct. 6, 2017 at the Arena Cinelounge on Sunset in Hollywood. The invitation only extravaganza will include in-person cast interviews and a Q and A with the director.
"Dog Park," starring newcomer Tennyson Shanahan and Dixon, delves into the challenges of a young and successful software engineer, who finds the love of his life in the dog park while pretending to be the owner of his ex-girlfriend's dog. With a dynamic cast that includes cute canines, this heartwarming movie promises to capture hearts in the most hilarious way.
"I'm so proud to share with the world this universal love story that can be enjoyed by everyone," said Dixon.
Called "beautiful and talented," by the Los Angeles Times, Dixon made a huge splash in her directorial debut "Truth Hall." The 2008 film is about college friends who reunite for their best friends' wedding, only to discover hurtful lies and secrets. The movie, which tackled a lesbian coming out to her friends, won a distribution deal that included heavy rotation on BET, Bounce TV, The Urban Movie Channel and Centric. It was also named a best seller at Target and won top awards at the International Black Film Festival of Nashville (IBFFN), Queer Black Cinema International Film Festival and San Diego Black Film Festival.
"Dog Park" will run from Oct. 7 – Oct. 12 at Arena Cinelounge on Sunset in Hollywood. For show times visit http://arenascreen.com/calendar/. Visit http://www.imdb.me/jadejenisedixon to view the "Dog Park" trailer and learn more about Dixon.
Contact
Ascend Brand Communications
Anasia Obioha
310-579-9166
www.ascendbrandcommunications.com

Contact