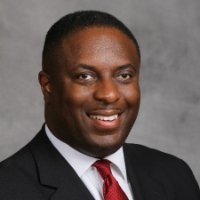 Washington, DC, August 16, 2017 --(
PR.com
)-- By calling the treatment of neo-Nazis and white supremacists "unfair," Trump revealed what his revolving door of rhetoric failed to conceal - a leaning toward radical right ideology.
As the nation's oldest and largest association of African American lawyers, judges and legal professionals, the members of the National Bar Association (NBA) will not remain silent in the face of the clear and present danger presented by an apparent sympathizer of the white nationalist movement in the White House.
Juan R. Thomas, National Bar Association President, issued the following statement:
"The year 2017 has become a time of maximum danger for justice and the rule of law. The clock is being turned back to a time when officially sanctioned racism and violence was the scourge of the land.
"Trump made clear he is, at best, sympathetic to white supremacists and others in the white nationalist movement when he renewed his previous false equivalency between the violent terrorists that descended upon Charlottesville, and the peaceful protestors who were set upon by them. He lacks the moral character to guide our nation.
"In the face of the anticipated incursions into other cities by these white extremist groups, our affiliate chapters nationwide will stand shoulder to shoulder with brave, peaceful counter protestors to provide pro bono legal services in defense of equal and civil rights.
"Our network of over 66,000 African American lawyers are ready to fight in courtrooms, legislatures, city councils, statehouses and the Capitol of the United States of America to ensure that the hard-won rights of American citizens will not be abridged by this insurgence of racial terrorism, nor by their sympathizer - the President of the United States.
"The National Bar Association was founded at a time when African-American were denied access due to racial restrictions, and during a time when lynching and other forms of racial violence were commonplace. The NBA successfully fought to destroy Jim Crow and to create a just and open society in America. It has become even more clear today that we have miles to go before we sleep."