Bill Webb Named Assistant Vice President at New Day Underwriting Managers
Leading Special Intermediary Firm Expands Professional Liability Insurance Expertise with Addition of Senior Industry Expert Specializing in A&E, CPrL and OPPI Policy Forms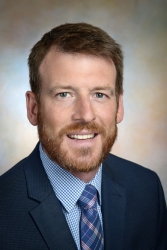 Hamilton, NJ, August 22, 2017 --(
PR.com
)-- Bill Webb has been named assistant vice president in the Construction Division at New Day Underwriting Managers, a leading specialty intermediary of environmental and construction-related professional liability insurance coverages. An expert in Architects & Engineers (A&E), Contractor's Professional Liability (CPrL) and Owner's Protective Professional Indemnity (OPPI) insurance programs, Webb joins New Day to support the company's professional liability expertise to agents, brokers and customers based nationwide.
"Bill's extensive background in underwriting and broking professional liability insurance for clients ranging from small firms to large, complex organizations directly aligns with our core services," says Jeff Slivka, president of New Day. "He has a thorough knowledge of the construction marketplace, how policies function, and all the pieces needed to construct quality insurance and risk management programs. This includes forming risk management solutions that strategically protect owners and industry professionals from exposures that can delay projects and devastate bottom lines, while leveraging relationships with key insurers to optimize program terms, conditions, and pricing."
Webb joins New Day with 20 years of underwriting and professional liability insurance experience. He previously served as vice president in the Marsh FINPRO National Practice for Architects, Engineers, and Contractor's Professional Liability. While there, Bill was responsible for handling large complex programs including new business RFP's and program placement to renewal strategy and program structure planning. He specialized in the strategic development of customized A&E, CPrL and OPPI coverages based on his in-depth market knowledge and relationships with leading professional liability insurers and was a resource to Marsh offices nationwide.
In addition, Webb was an A&E underwriter at All Risks, Ltd, as well as the Lexington Insurance Company, and AON Affinity, where he concentrated on developing relationships with agents.
A resident of Lansdale, PA, Webb holds a bachelor's degree in Insurance Risk Management, Marketing from Temple University's Fox School of Business and Management. He holds the Registered Professional Liability Underwriter (RPLU) designation and is a member of the Professional Liability Underwriting Society (PLUS).
Webb can be contacted at 609-298-3516 ext. 100 or bill.webb@newdayunderwriting.com.
About New Day Underwriting Managers LLC
New Day Underwriting Managers LLC is a specialty resource for agents and brokers, assisting them and their clients find appropriate, high-quality environmental and construction-related professional liability insurance coverages. The company offers agents and brokers single-point access to an ample portfolio of products and services provided by the nation's largest environmental and professional liability insurance providers. Additional company information can be found at www.newdayunderwriting.com.
Contact
New Day Underwriting Managers
William Chelak
732-541-2971
www.newdayunderwriting.com

Contact