United Energy Trading, LLC and Trinity Gas Storage, LLC Announce Joint Marketing Deal for Texas Storage Project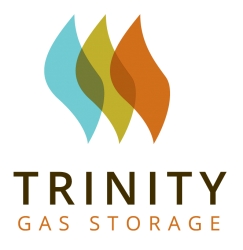 Houston, TX, September 13, 2017 --(
PR.com
)--
United Energy Trading, LLC
(UET) and
Trinity Gas Storage, LLC
("Trinity") announced today a definitive agreement to jointly market a greenfield natural gas storage development project in East Texas. The project, located in Anderson County, Texas, will be 21 Bcf, high-deliverability, multi-cycle storage serving the most active areas of natural gas consumption and production in the US. The gas storage project is scheduled to be operational in the second quarter of 2019.
"Trinity is a company defined by its entrepreneurial spirit and results oriented management team. Our new joint marketing effort with Trinity, coupled with our history of successful energy marketing and trading, gives us great confidence in our ability to enhance the value of this storage project," said Matthew Hurley, executive vice president of UET.
"United Energy Trading, LLC has a world-class management team and a leading track record in trading and marketing energy assets. Trinity will be well positioned to take advantage of the current market environment and offer a full menu of services for our customers. We are pleased to have the opportunity to partner with UET as we develop this gas storage asset in East Texas," said Jim Goetz, managing director, Trinity Gas Storage, LLC.
About United Energy Trading, LLC: Founded in 2012, United Energy Trading, LLC is a fully integrated energy marketing and logistics organization with operations throughout the continental United States and Canada. UET provides creative solutions for energy logistics, marketing, optimization and asset management. Leveraging its experience and expertise, UET has proven to be an industry leader in the marketing of crude oil, natural gas, NGLs and refined products.
About Trinity Gas Storage: Trinity Gas Storage, LLC is a greenfield natural gas storage project located in Anderson County, Texas. Trinity storage is a depleted reservoir with the highest quality geological characteristics expandable to in excess of 50 Bcf. Founded by three industry veterans and gas storage experts, Trinity's management team has successfully developed and operated natural gas storage in Mississippi and Texas.
Contact
Trinity Gas Storage, LLC
Jim Goetz
972-539-5740
www.trinitygasstorage.com

Contact