New Charging Stand Product Announced by TagStands.com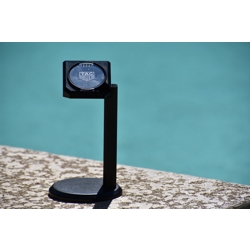 Gilbert, AZ, September 18, 2017 --(
PR.com
)-- TagStands.com today announced a new product designed specifically for the Tag Hauer Connected 45 Smart Watch. The company set out to provide an accessory said to missing from the Tag Hauer line of watch accessories, namely a charging stand to hold the Connected 45 while it charges.
Features of the stand include:
- Sturdy All- Aluminum design
- Adjustable watch angle
- Almost 1 pound in weight
- Angles that reflect the watch design
Rick Goulian, Founder of TagStands.com, says "When I purchased my Tag Heuer Connected smart watch, one of my first concerns was, 'I need to find a stand that can securely hold this watch every night while it charges. My Apple watch has one, there must be one for the Tag.' So I looked, and looked but was unable to find a stand that matched the Connected 45 on looks and quality. So I designed one."
The company says the product is ready for mass production and they are currently evaluating the market to establish a price point. Distributors are welcome to enquire. Visit:
www.tagstands.com
Contact
TAGStands.com
Rick Goulian
480 225 1146
www.tagstands.com

Contact