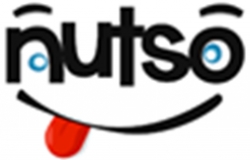 Littleton, MA, September 19, 2017 --(
PR.com
)-- Kvellix Inc. is excited to announce the launch of its flagship brand NUTSO. Scott Solomon, Inventor and CEO of Kvellix Inc., had a vision while playing Texas Hold'em in the wee hours of the morning. "I thought that if a game like Texas Hold'em allowed each player to have cards that can potentially impact the other participants hands that everyone playing at the table would go nuts." Also, because he was already considered the bad uncle for teaching his young nephew poker, "I also wanted to make a game where younger players could learn the rules and core elements of playing poker but could play a game that was more acceptable for game night with the parents."
Those two thoughts inspired what will be demonstrating at the second annual Play Fair (booth 656), a public celebration of play and entertainment for all ages. This year's Play Fair will nearly double in size at the Jacob K. Javits Convention Center when it returns to New York City on November 4-5, 2017. "Think of Nutso as a poker styled card game like Texas Hold'em with a twist. Its combines the structure of Texas Hold'em but adds wild cards to the game like UNO®. Its amazing how quickly your hand can go from outer failure to glorious victory. We have tested the game with both family and friends from the age of 10 to 75 and everyone says they want to play again," said Jeff Solomon, VP of Marketing and Communications at Kvellix.
NUTSO contains 56 playing cards, Nutso Bucks to bet, and Instructions. For more information on how to play, you can go to
www.nutsonation.com
. At Kvellix, they know there's more to NUTSO than just a pack of cards, it is a platform for getting family and friends together, to feel like you're on a roller-coaster ride as the game progresses and that the outcome of the game will drive you a little NUTSO (even if you win).
If you would like more information about this topic, please contact Jeff Solomon at 201-783-9430 or email at Jeff.Solomon@kvellix.com.