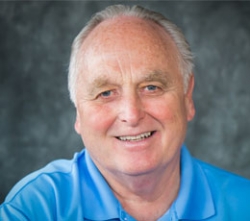 Tacoma, WA, September 21, 2017 --(
PR.com
)-- Fibromyalgia patients are often misdiagnosed by medical doctors because the symptoms of Fibromyalgia are difficult to track. Some people experience constant, dull aches, while others feel a mental fog. Others still feel tired even right after waking up from a good night's rest. The problems are even further complicated when friends and family doubt a patient's illness; "But, you don't look sick!" is something that many Fibromyalgia patients hear, leaving them feeling hopeless.
Dr. Pete Atkins, owner of Atkins Chiropractic (a
Tacoma chiropractor
in University Place), is trying to help the local population of people with Fibromyalgia to not only be heard, but to also address their dis-ease through his unique specialization.
As an Atlas Orthogonal Chiropractor in Tacoma, Washington, Dr. Atkins has to demystify his approach to natural health and wellness. "Many people lump all chiropractic care under the banner of cracking necks and popping backs with pain and discomfort." Dr. Atkins mentions. "When patients come to my office and experience my specialization, all of the anxiety and concern melts away. The Atlas Orthogonal technique is gentle, pain-free, and tends to produce rapid results."
"When patients come in for Fibromyalgia care, I help them understand that their nervous system is the culprit for the issues they are experiencing," Dr. Atkins shares. "When your spine has issues called subluxations, it is essentially hampering the nervous system's ability to communicate effectively with the rest of the body. By improving the spine - with particular emphasis on the atlas bone at the base of the head - I am able to help your body get back to its natural state of self-healing and self-regulating."
In order to bring awareness to Fibromyalgia care and the results that Dr. Atkins has brought to Tacoma residents looking for relief, he is accepting fifteen new patients at a discounted rate. "The first appointment is all about uncovering the root cause of your pain, your fog, your lack of energy, and other problems that Fibromyalgia can bring," Dr. Atkins explains. "We'll have a clear picture of how best to proceed so that you can get healthy, stay healthy, and have the best life possible."
Potential patients can contact Tacoma Chiropractor Dr. Pete Atkins at (253) 752-7522 or by visiting AtkinsChiropracticInc.com and clicking the Fibromyalgia image on the main page.