2017 Continental Gin Building Fall Open Studios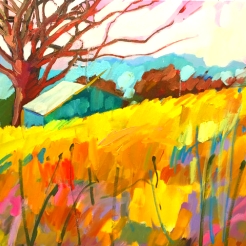 Dallas, TX, September 21, 2017 --(
PR.com
)-- ​The 2017 Fall Open Studios at the historical Continental Gin Building will showcase a diverse range of art from 50+ local artists across 61,000 sq.ft. of space on three floors. Only available to the public twice a year during the spring and fall, Continental Gin Building Studios, located at 3309 Elm St. Dallas, TX 75226 in the historic Deep Ellum neighborhood, will open its doors Friday, October 20th, 6-10pm and Saturday, October 21st, 2-8pm.
"Fall Open Studios is a great opportunity to experience and explore our historic building built in 1888. It's interesting to be able to see the inside of 34 working artist studios on three floors. Every year it gets more popular," said Julie Brown, resident artist.
Continental Gin Building Studios prides itself in providing Dallas with innovative artwork from a wide range of contributing artists who represent the creative power in our city. 2017 Fall Open Studios allows for these local artists to share their works with the Dallas community, featuring the creative talent of North Texas.
"Our event is a unique opportunity for Art Patrons, Art Appreciators, and anyone else inspired by creativity to explore our building, and to view and purchase artwork from some of Dallas's both established and up and coming artists in one weekend," said Rob Aikey, resident artist.
​
The Fall 2017 Open Studios will feature 50 Artists and a Hurricane Relief Fundraiser Benefiting CerfPlus which provides assistance to artists.
About Continental Gin Building
The Continental Gin Building was built in 1888 by Robert S. Munger to be a series of warehouses along Elm Street and Trunk Avenue used in the manufacturing of Cotton Gins which were distributed across the nation. At one point during the height of cotton manufacturing 1/6th of the world's cotton was produced within a 150 mile radius of the building.
After the Continental Gin Company closed in 1962, it became an elevator manufacturing company in 1963. In 1982, the building was converted into the artist community it is known for today. Artists in the building are very diverse in mediums ranging from visual art, apparel design, graphic design, photography, interior design, sculpture, film, glasswork, and more.
For over 30 years, the Continental Gin Building has housed professional studio spaces for local Dallas artists in the Deep Ellum neighborhood. Covering 61,000 sq. ft. of space on 3 floors, the studios are open to the public each spring and fall.
More information at
www.continentalginbuilding.com
Contact
Continental Gin Building Studios
Christy Harris
214-579-9724
www.continentalginbuilding.com
Andrew Kochie - PR & Marketing andrew@andrewkochie.com 801-200-3962
Continental Gin Building
3309 Elm Street Dallas, TX 75226

Contact