Rencore Launches AnalysisCloud to Help Organizations Establish, Enforce and Evolve Customization Security and Governance in SharePoint Online
In a world where "citizen developers" can instantly change IT environments, AnalysisCloud's Customization Governance helps organizations to take back control.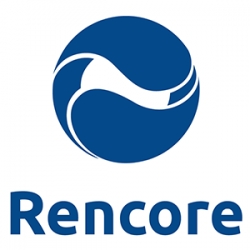 Orlando, FL, September 27, 2017 --(
PR.com
)-- Rencore today launched AnalysisCloud, a SaaS solution which helps SharePoint Online and Office 365 admins discover, analyze, and monitor any and all customizations in their cloud environments. Customizations in SharePoint Online, just as their on-premises counterparts, have the potential to expose organization's environments to significant security risks. AnalysisCloud allows IT teams and administrators to stay on top of customizations in their cloud environments and prevent damage.
In Microsoft SharePoint trained software developers but also citizen developers – end users creating business applications with out-of-the-box capabilities and JavaScript – can introduce customizations, deploy apps and even code which could affect the health of SharePoint Online and the security of the information stored in it. Although SharePoint Online will not "fail" because of these customizations, they can introduce significant problems, including:
· Security issues
· Compliance violations
· Maintenance problems
AnalysisCloud resolves these issues by proactively discovering and monitoring all customizations across a SharePoint Online environment and analyzing for violations of existing rules and regulations. If security risks are discovered, AnalysisCloud alerts admins so they can review and manage the issue or solve those which do not comply with the organization's policies.
Tobias Zimmergren, Microsoft MVP and Product Owner Cloud at Rencore, summarized the need for this approach:
"With the rise of so-called citizen developers, organizations face a very different kind of risk from customizations. Security risks can be introduced at any time by anyone, and so AnalysisCloud helps organizations in ramping up customization Governance in order to discover these problems and eliminate them as fast as possible."
AnalysisCloud joins SPCAF (the SharePoint Customization Analysis Framework) and SPTransformator in Rencore's fast-growing product portfolio. Matthias Einig, Microsoft MVP, CEO and co-founder of Rencore, explained the thinking behind the new product:
"AnalysisCloud really closes the circle for us. With SPCAF, we offer organizations the ability to develop and maintain high quality and secure code. With SPTransformator, we offer a tool to discover and modernize on-premises SharePoint customizations in order to ease the migration to the next SharePoint version and the cloud while retaining previous investments. And with AnalysisCloud, we now offer companies a tool that provides a permanent monitoring for customization security and governance in the cloud, including customizations created by end users unbeknownst to the IT organization."
To learn more about AnalysisCloud, visit Rencore at Microsoft Ignite in Orlando, Florida, this week. The team will be providing presentations of AnalysisCloud today and all week at booth #1645.
Contact
Rencore
Matthias Seidel
0049 89 2154169-30
https://rencore.com

Contact
Multimedia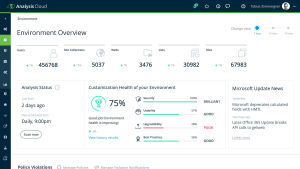 AnalysisCloud assists you in establishing customization governance for your Microsoft SharePoint Online environments