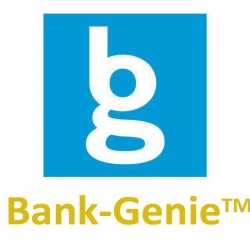 Singapore, Singapore, September 29, 2017 --(
PR.com
)-- Bank-Genie (www.bank-genie.com), a fintech start up based out of Singapore and a fast-growing leader in innovative technological solutions to the problems of Banking today, announced that its Board of Directors has unanimously approved the appointment of Mr. Tony Ward as Non-Executive Chairman of the Board, effective immediately.
Mr. Ward is an iconic industry leader and a successful entrepreneur. Among his many achievements, Mr. Ward is best known as the founder and designer of what is now TCS BaNCS. He has over 45 years in Banking systems and extensive experience in corporate governance through previous Directorships in Wealth platforms, Banking software companies and Bank consulting services.
The company recently received an undisclosed Series A investment from SBI FMO Emerging Asia Financial Sector Fund (SBI-FMO Fund). SBI-FMO Fund is a Singapore-based equity fund focused on fintech and financial services.
With Mr. Ward's appointment the company believes it has the capacity to further scale up its business model and would be able to ramp up the roll-out of its eponymous flagship product-Bank-Genie, thereby accomplishing its mission of "Banking the Unbanked" by facilitating creation of virtual retail bank branches.
Mr. Ramkumar, CEO and Founder, Bank-Genie Pte. Ltd. stated, "We in Bank-Genie are extremely fortunate in getting opportunity to avail the guidance from such a personality as Mr Ward. He comes with treasure of experience and at the most opportune time for the business. Bank-Genie is in expansion mode both geographically and from a product perspective. Mr. Ward's experience within the Banking systems arena will definitely is a boon to Bank-Genie."
Mr. Suramya, who is the FMO representative Director on the Bank-Genie Board welcomed the appointment stating, "Whilst Bank-Genie has been extremely successful since inception, I think we can really look forward to a glorious period ahead as Mr. Ward brings in rich industry experience and governance talents."
In commenting on his appointment Mr. Ward said, "I am absolutely delighted to take up this opportunity with Bank-Genie. It is not often you get the opportunity to participate in such a dynamic and innovative new business that clearly has the ability to change the whole paradigm of the banking market. I am excited by the innovations this business can bring to our target markets."