Gone Beachin' Releases New Secret Beach Travel Finder
GoneBeachinSearch.com helps you find public and hidden beaches around the world. Find and hide treasure near beaches with integrated geocaching. Explore places and things within 6 miles of a beach location.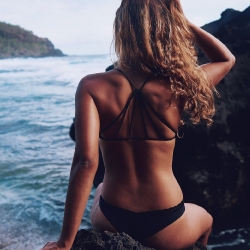 Jacksonville, FL, October 03, 2017 --(
PR.com
)-- Gone Beachin' Founder, Andrew Russo, just released a new free beach finder website today to help you discover public and secret beaches for your next vacation. It is a community driven website where users can submit listings, leave reviews, and photos of their experiences at locations around the world. The idea was developed to inspire beach enthusiasts to plan a new adventure to a place they've never been.
Gone Beachin' (gonebeachin.com) is a clothing brand with a mission to help beach communities in need. With the addition of gonebeachinsearch.com, it gives the brand a stronger tie with beach communities around the world. It's a new way to connect with their fans beyond social media.
The company created an ambassador program called the Gone Beachin' Tribe which grew to over 300 ambassadors around the world in less than 30 days. The sense of a close beach community on an international scale has become more apparent each day as new ambassadors apply.
"I was completely blown away at how fast the ambassador program grew in such a short amount of time. I got the feeling that there is something to this community that is really unique. Surprisingly people have been applying from all over the world so I needed to act fast on creating a way for us to be a community even though we're located all over the map," Andrew explained.
He continued by revealing, "We have an online Gone Beachin' Ambassador group where we can all connect with each other wherever we are in the world. They've been posting pictures in Michigan, Florida, Australia, Germany, The Bahamas, California, etc. and I was thinking that this needs to be something for everyone to see so I worked night and day to develop this interactive website."
Gone Beachin' Search provides users the tools to hide and seek treasures around the globe. It's a form of geocaching, but with the requirement to be within 6 miles of a beach location. Users can hunt for the treasure, snap a picture with it, leave a comment on the treasure listing, and either return the item or exchange it for something of equal or greater value.
This website gives people inspiration to find new places to explore, share their experiences, and motivate others to break out of their daily routine to book their next travel adventure. Start discovering and listing your favorite beachin' spots today on gonebeachinsearch.com. Let's explore!
Contact
Gone Beachin LLC
Andrew Russo
616-419-8587
gonebeachinsearch.com

Contact