The App That Will Crush the Opioid Crisis
Too often individual suffering from muscle and joint pain are prescribes medications to treat the symptoms, rather than addressing the cause. Using the VPT app, patients who might otherwise be unable to access a musculoskeletal clinician can schedule a virtual visit with a licensed specialist able to treat their pain. The benefits are exactly the same as an in-person visit, with the only difference being convenience and cost savings.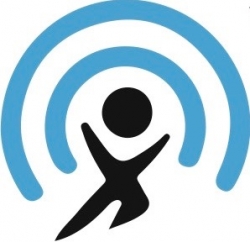 Palm Beach Gardens, FL, October 04, 2017 --(
PR.com
)-- Recently, President Trump finally declared what politicians and health care professionals alike have been murmuring for years – the opioid epidemic is a national emergency. Perhaps the country's worst drug crisis to date, the epidemic has claimed the lives of hundreds of thousands of Americans since it began in the late 1990s. Opioids have become so prevalent that enough are prescribed on an annual basis to provide every American adult with their own bottle. While these drugs may be an effective remedy for pain in the short term, the withdrawal symptoms many patients experience after finishing their medication can quickly lead to misuse. As many as 12% of patients prescribed opioids develop an addiction to their medication, which research has shown to be a common gateway into heroin use. So striking is this correspondence, in fact, that 4 out of every 5 heroin addicts started off as prescription opioid abusers. With so great a risk attached to prescription opioid use, one question continues to weigh on the mind of anyone suffering from pain: is there a safer alternative?
Luckily, medication is not the only method of treating pain. Of the various non-opioid options available to patients, the safest and most beneficial is physical therapy. Whereas opioids function by temporarily dulling pain, physical therapists set out to eliminate it entirely. Furthermore, physical therapy offers what no medication possibly could - face-to-face, personalized treatment tailored to the specific needs of each patient. There are, however, several major downsides that discourage people from seeing a physical therapist for their pain.
Whereas an opioid prescription requires just one visit to the doctor, physical therapy often requires a number of sessions in order to be effective. In the busy age we live in, dedicating that much time to pain treatment simply isn't an option for many of us. This is a particular problem for those living in rural areas, whose high vulnerability to opioid addiction makes them prime candidates to benefit from physical therapy. The scarcity of physical therapy practices in rural areas combined with the necessity of multiple visits means that people in underserviced parts of the country can easily find themselves wasting hours on the road trying to treat their pain. Finally, it can often be very difficult for those afflicted with serious pain to get themselves from place to place, making frequent trips to the physical therapist highly impractical. While it may seem as though prescription opioids are the better option for people who do not have the time or ability to see a physical therapist on a regular basis, the emerging field of telemedicine is making this once inaccessible form of treatment widely available.
With about 75% of Americans expressing a willingness to try a virtual doctor's visit, there is little doubt that telemedicine will play a large role in the future of medicine. As might be expected from the industry's rapid growth, it is not just general practitioners who have moved online. Thanks to the innovation of companies such as Virtual Physical Therapists (VPT), physical therapy has enjoyed a particularly successful adaptation to the world of telemedicine. Using the VPT app, patients who might otherwise be unable to access a physical therapist can schedule a virtual visit with a licensed specialist able to treat their pain. The benefits are exactly the same as an in-person visit, with the only difference being convenience. Their app is available on both iTunes and the Google-Play stores. For patients experiencing any type of pain short of a medical emergency, the top-notch treatment offered by VPT's team of professionals is a very appealing option. According to Aideen Turner CEO of VPT, "Individuals suffering from muscle and joint pain have been prescribed medications to treat the symptoms, rather than eliminating the cause. It is just like seeing someone with their finger dislocated, come into your office on muscle relaxers, anti-inflammatories and opiates. When correcting the dislocation, should have been the first treatment. The problem is that individuals in pain need to first see a specialist in treating musculoskeletal disorders. At VPT we only partner with clinicians that have achieved certification or diploma in mechanical diagnosis and treatment. This assures that all of our clinicians are the best trained in the country! Our goal is to change healthcare as we know it. If someone is in pain, they need to have access to a specialist in a timely fashion and at their convenience, so the cause of their pain can be addressed, rather than relying on medication to mask their symptoms."
With more and more Americans falling victim to opioid addiction every day, the danger posed by these painkilling drugs can no longer be ignored. The time has come to search for a better, healthier alternative. Luckily, we live in a time where technology has revolutionized medical care, making it easier than ever before to work with some of the top physical therapists in the field to develop an individualized treatment plan for pain of any variety. As people learn to take advantage of the safe options for pain treatment available in their own homes and workplaces, we may very well see the end of the frightening epidemic hanging over our nation.
Contact
Virtual Physical Therapists
Aideen Turner PT, Cert. MDT
878-332-2033
www.virtualphysicaltherapists.com

Contact