Arnica Montana-Based Product for Treating Joint Pain – Flexogor – Is Prepared for Sale in Asia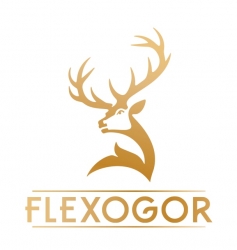 Indianapolis, IN, October 07, 2017 --(
PR.com
)-- A new Arnica Montana-based product for treating joint and tissue pain has been manufactured and prepared for sales in Asia. Flexogor Gel contains Arnica Montana flower extract, Lavandula angustifolia herb oil, Camphor, hydrolyzed Keratin, Linalool and D-limonene. These ingredients, mixed in proper proportions, have a strengthening effect on joints and help in tissue and bone regeneration.
Arnica montana is a plant from the daisy family, that is believed to have originated in Europe, specifically in high-elevation mountain areas. The herb is one of the best-known homeopathic remedies today. It could be taken orally for sore mouth and throat, for pain after surgery or tooth removal, painful and swollen veins, muscle pain, bruising, and more. For pain and swelling associated with bruises and sprains, pain in tissues, muscles and joints, and further complications as arthritis, Arnica montana is applied directly to the skin.
Flexogor gel is specially designed to decrease inflammation and restore the fluids among bones and joints, thus boosting their flexibility and mobility. Over short period of use, the joints and surrounding tissue recover, and the pain gradually disappear. The product should be applied 3 times a day. A thin layer of gel is spread by light circular movements over the problem areas. The first positive effects are noticed within couple of days usage.
Vietnam, Philippines and Thailand are among the first Asian countries, where Flexogor will be released for sale.
Contact
Flexogor
Keith Rogers
203-807-2487
www.flexogor.com

Contact