SR3D Holdings Corp. Signs Distribution Agreement with NaviPharma Ltd.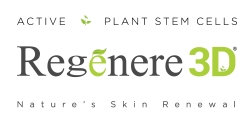 Boca Raton, FL, October 16, 2017 --(
PR.com
)-- The agreement takes effect immediately and gives NaviPharma Ltd. distributorship of the Regenere3D brand in Near East Countries (Iraq, Israel, Jordan, Lebanon, Palestinian territories, and Syria), CIS (Azerbaijan, Armenia, Belarus, Kazakhstan, Kyrgyzstan, Moldova, Russia, Tajikistan, Turkmenistan, Uzbekistan and Ukraine) & ECOWAS Countries (Gambia, Ghana, Guinea, Guinea-Bissau, Liberia, Mali, Mauritania, Niger, Nigeria, Senegal, Sierra Leone, Togo, and Burkina Faso) for a 5-year duration.
"SR3D Holdings Corp. sees the partnership with NaviPharma Ltd as one that will allow us to better serve our distributors in the Above-mentioned Countries. NaviPharma Ltd has great access to distribution channels throughout the cosmetic industry," says John Stickler (President of SR3D Holdings Corp).
The above-mentioned Areas are an economic gateway for SR3D Holdings Corp.'s ambitious growth strategy for Near-East, the Middle East, Africa & CIS Countries.
NaviPharma Ltd sees this partnership with SR3D as a great opportunity to enter the skincare market with a truly remarkable line of products alongside a best in class manufacturer.
SR3D Holdings Corp. is a world-leading manufacturer of active plant stem cell ingredients for personal care products.
Contact
SR3D Holdings Corp.
John Stickler
305-302-5303
www.sr3dhc.com
Twitter: @Regenere3D
YouTube: https://www.youtube.com/channel/UCfuWfFu95DPRivlGxcTAgIw

Contact