The Sourcing Change Management Institute Announces the Launch of Operational Change Management Methodologies for Technology Organizations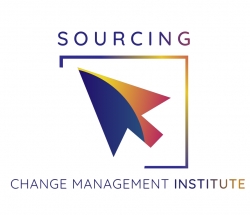 Lakewood, CO, October 14, 2017 --(
PR.com
)-- The
Sourcing Change Management Institute
is excited to announce the launch of their Sourcing and Service Transition methodologies designed to support technology organizations achieve sustainable change. The SCM Institute's methodologies have been developed to enable technology organizations establish internal capability to support ongoing change requirements. The official launch date for Sourcing Change Management Institutes ground breaking Operational Change Management methodologies is October 15, 2017.
Jim Hussey, Founder and Managing Director of the Sourcing Change Management Institute says, "Chief Information Officers and technology Leaders are experiencing unprecedented levels of change across their organizations. Change Management is no longer a third party or external capability, but a competency that needs to be integral to technology operations. SCM Institutes methodologies have been designed to be utilized by an internal, cross-functional team, providing CIO's an internal capability to achieve sustainable change."
The SCM Institute's operational change management methodologies are designed to support the transition of technology services to a 3rd party partner or Insourced center, the deployment of artificial intelligence and robotics in technology or business processes and introduction of new, collaborative methodologies such as Agile and DevOps. The SCM Institute customizes the operational change management framework for the customer organization and then trains their internal staff to establish a true, change enabled IT organization.
About the Sourcing Change Management Institute:
The SCM Institute is dedicated to continual development of change and transition management best practices supporting sourced IT services, automated business processes and new IT methodologies. The SCM Institutes' methodologies provide a unique operational framework built to cover the full change life cycle and the unique needs of individuals and impacted teams. The methodology features multiple tools, activities, calendars and events to firmly establish a customer's internal change capability.
Contact
Sourcing Change Management Institute
Jim Hussey
303-324-0962
sourcingchangeinstitute.com

Contact