SPN Announces the Release of the Free Digital Marketing Tool: www.FYI.TO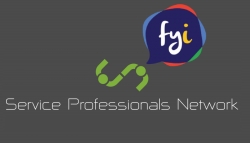 Chicago, IL, October 18, 2017 --(
PR.com
)-- The SPN group on LinkedIn announced the launch of
www.FYI.to
today and thousands of people are already taking advantage of this free and simple digital marketing tool.
"A lot of people will make millions of dollars on this site," predicts Jonathan Pace, President of
On Pace Franchise & Business Advisors.
"It's easy to get started and 100% free. You just pick a username, enter your email and password, so it's very simple. I made this page on
charities
in less than two minutes," he added.
There are thousands of money making keywords still available, but they're going quickly.
One word usernames will have the most value. For example, one user knew that
hotels
and cheap flights are among the most searched terms on the internet.
FYI.TO will largely make money much the same way that everyone else does on the site, which is by sharing digital media, blogs and other content like images and videos. It's 100% free.
The people at FYI.TO made this really great free digital marketing platform. During their beta testing they reached out to the creator of the SPN project, Mike O'Connor.
"I am blessed that they came to me to provide my feedback. It's like I won the lottery, so I wanted to share the info with everyone in my digital foot print ASAP." -Mike O'Connor, creator of the SPN project
"The website is the free Swiss army knife of the digital marketing world, because it just does so much. You can post from or share too almost every other major social media website in a second, but the real power is in the free SEO value. I just hope that people call On Pace, when they make a bunch of money off this tip," Mike jokingly added.
Contact
On Pace Franchising
Jonathan Pace
312-436-2748
www.Onpacefranchising.com

Contact